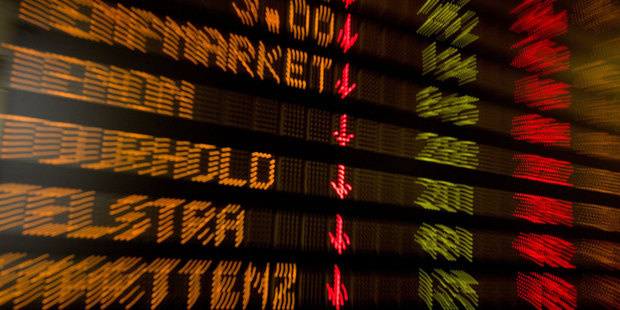 Wynyard Group is focused on the long-term growth of its business rather than the fall in the company's share price following its initial public offering this morning, chief executive Craig Richardson says.
The company, which develops software used by governments and companies to fight crime and corruption, raised $65 million through the initial public offering at $1.15 per share.
Its shares were down 5c - or 4.35 per cent - at $1.10 at midday.
At that price the stock is just within the indicative trading range of $1.10 to $1.65 set out in the offer's prospectus.
Other recent IPOs - including Moa Group, SLI Systems and Might River Power - began trading at a premium to the offer price.
"The market conditions have changed a bit since SLI, Moa and Mighty River Power came to market," said Richardson. "We're really focused on the medium to long-term and getting on with executing our business plan. We've had a really encouraging first-half and we'll announce our results in mid August."
Richardson said Wynyard was excited to finally be listed on the sharemarket.
"There's some really positive signs in terms of the support that we've had from the market," he said.
Wynyard said 60 per cent of shares issued in the offer had gone to New Zealand investors, including Milford Asset Management, Salt Funds Management and AMP Capital.
Grant Williamson, of sharebrokers Hamilton Hindin Greene, said there had been limited interest in the Wynyard offer.
"Most [market participants] thought it was probably fully-priced at the issue price and there just doesn't seem to be much in the way of secondary market buying in the stock," Williamson said. "It just shows that investors need to be careful when making IPO selections ... I don't see the share price getting back up over the issue price any time soon."
Wynyard was spun out of Christchurch-based technology company Jade Corporation.
The company said it had raised the capital through the IPO to continue its global expansion and develop new sales channels. The cash would also allow Wynyard to invest in its risk management, intelligence, investigation and digital forensics software products, the firm said.
Wynyard employs more than 120 staff across offices in New Zealand, Australia, the United States, Canada, the United Kingdom and United Arab Emirates. The company says it has more than 400 customers around the world including national security and justice agencies, Fortune 500 companies and operators of critical national infrastructure.