Economist says Labour/Greens single-buyer model could keep best of current system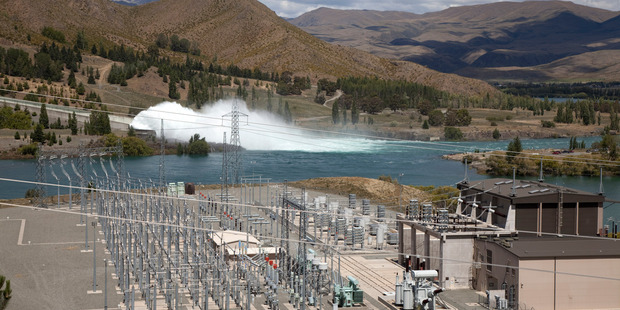 The single-buyer model for the electricity sector which Labour and the Greens have proposed could be made to work in a way that preserves much of what is good about the current system, says economist John Small.
Small, a director of economic consultancy Covec, bypassed the question of whether such a change is desirable and focused on how it could work.
The policy is to interpose a new Crown agency, New Zealand Power, between generators on the one hand and electricity retailers and large industrial users on the other.
The aim would be to remove, or at least reduce, the profits which lower-cost generators, especially hydro, earn by virtue of the fact that their costs fall well below those of the marginal generators which set the prices at which the wholesale spot market clears.
Professor Lew Evans argued those gains were the normal rents inframarginal suppliers in a workably competitive market would receive, but economist Geoff Bertram called them excess profits gained by price-gouging households and small businesses.
Small pointed to Alberta, in Canada, where power purchase agreements with generators have three components, one to cover their fixed costs, one to cover running costs and one to incentivise making generating capacity available.
Generation plants' different running costs determine the "merit order" in which they are dispatched to meet demand. Such a system would preserve one of the efficiency benefits of the current market, that it avoided a situation where high-cost plant runs while low-cost plant is idle, he said.
In the New Zealand context that would have to be combined with the need to optimise the use of hydro resources, but Small could not see why the sophisticated models already used by the companies to do that could not be replicated by a single agency.
A shortcoming of the status quo was weak competition at the retail level, he said.
The Electricity Authority likes to point to improvements in an indicator of how concentrated regional markets are.
But Small said it was still at levels that were nothing to crow about. NZ Power would also be a single seller of wholesale electricity. In that capacity it could auction off hedge contracts, he said.
Such a system might meet one expectation of the designers of the wholesale market, who envisaged much more reliance on hedging through contracts, and less reliance on the natural hedge of vertical integration of generating and retailing businesses, than has occurred.
Labour's finance spokesman, David Parker, said that the New Zealand Power model would enhance retail competition because it would remove the need for an electricity retailer to have major investment in generation.
Evans said that the single-buyer model would cut government revenue, to the extent it remained an owner of generation assets and, all else being equal, that would have to be replaced by higher taxation.
"It also takes from private investors without compensation."
But Bertram said that when the state-owned generators were established in the late 1990s their assets were valued on a forward-looking basis which reflected expected increases in power prices.
Their subsequent revaluations - a cumulative $11 billion including Contact Energy and Trustpower - was some indication of the transfer of wealth to the companies from consumers since then.