Hotels work behind the scenes and years ahead, to bring big events to town.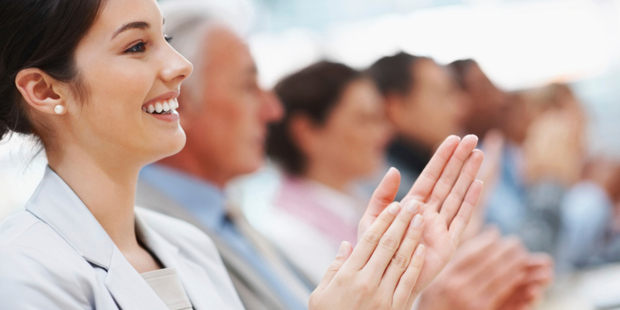 Conferences are great for the economy and the bigger the better. About half those attending them fly in from overseas, so what they don't have packed, they'll need to buy.
The shopping list could include pharmaceuticals, health products and presents for home; additional sight-seeing is usually no problem and they'll gobble up our best food and wine. Conferences sustain a myriad of jobs, including artists, beauty therapists and entertainers, and many others.
And, as well as benefiting the national economy conferences provide an economic fillip for individual cities and provinces.
"We're delighted the Novotel will be re-opening in Christchurch this August," says ACCOR New Zealand's area director of sales and marketing John Farrell.
"People are determined to hold conferences in Christchurch and we're able to accommodate that solidarity.
"New Zealand is a respected English-speaking destination - seen as an easy country to work in - but we're still just a tiny part of a huge international market for conference destinations.
"Auckland's waterfront and Queenstown's mountains are up against compelling attractions in Hong Kong, Singapore and Australia.
"These places want that next conference in four years time just as much as we do, and they'll tout for it just as aggressively."
John says that - as with the 2011 Rugby World Cup event - the hard yards of pitching for a conference must be done years in advance, and behind the scenes.
Competing hotel companies generally unite to bring this kind of business to New Zealand. ACCOR works alongside Tourism New Zealand, city councils and competitors to this end.
"We'll help to pitch and even contribute resources to get that big conference," says John.
A non-partisan approach pays off for ACCOR, New Zealand's largest hotel operator which operates hotels including Sofitel, Pullman, MGallery, Novotel and ibis along wth several other international hotel brands.
"Even if a rival gets the conference it's likely to be good for us. Maybe they won't have enough 3-star beds and will need to on-sell business rather than lose the conference. Or, maybe they'll lack the 5-star suites for the managing director, or the guest speaker."
John says the successful conferencing hotel will need the highest of standards. Online facilities must be first-rate, perhaps enabling the live streaming of video and social media to hand-held devices.
Rather than being given a physical schedule when they arrive, the attendees now download a conference "app", providing all necessary information.
"Security is vital, obviously securing a site which may display new products competitors would love to see, but also securing online communications and disposal of documents.
"We go the extra mile, ensuring the client has anything they want.
"It could be allowing their chef to work alongside ours; a wish to see specific programmes every time they turn on TV sets; special logos on the pillow slips; or mini bars stocked with the company products."