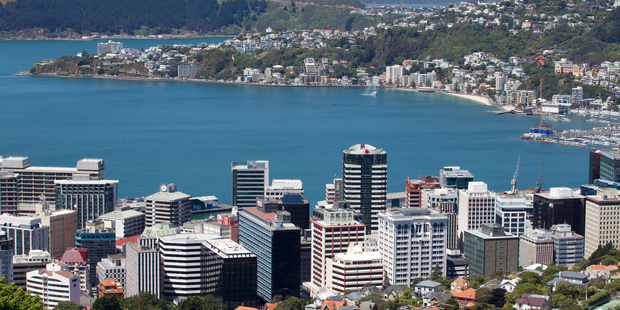 Small businesses across the country are expecting to double their profits, boost investment activity and hire staff in the coming months, according to an ANZ survey.
The growing sense of optimism pervading New Zealand's small business sector appears to be strongest in Wellington, particularly among technology firms.
The ANZ Business Micro Scope - which surveyed 209 firms, comprising micro (up to 5 staff) and mid-sized businesses (6 to 20 staff) - found business sentiment had risen sharply in the three months to June.
Confidence among Wellington firms jumped to a net 22 per cent (net percentages reflect the balance of sentiment between positive and negative responses), from 17 per cent in the previous quarter.
Optimism also lifted in other regions, up to 21.6 per cent in Canterbury, 20 per cent in the rest of the South Island, and 14 per cent in Auckland.
The number of firms planning to take on more staff was at its highest since September 2011, while profit expectations more than doubled and hit a 12-year high among mid-sized firms.
Businesses' investment intentions were now at their highest since 2006.
Fred Ohlsson, managing director of ANZ Business Banking, said small firms in Wellington stood out in the survey as being particularly positive.
"They have weathered the storm, come through fitter and stronger, and are now ready to take their business to the next level.
"Leading the charge in the capital are successful firms in technology and other smart industries, but the lift in optimism is clear across many sectors."
Wellington cricket technology company CricHQ is one of those firms gearing up for expansion, having secured a string of deals with sporting bodies who want to use its software.
Jarred Sewell, managing director of marketing, said the firm had grown from five to 60 staff since it started in 2010 and planned to hire another 40 in the next year.
"In terms of confidence, we can't really hire staff fast enough. The next four months will define us."
CricHQ announced yesterday that it had struck a deal with the Federation of International Cricketers' Associations that will see its technology used to house player profiles for professional cricketers from all over the world.
All revenue generated by the business so far had been poured back into development so turning a profit in the next year would be no problem, Sewell said.
Ohlsson said optimism in the Canterbury region was now at its highest level since the 2010 earthquakes, with small firms expecting to cash in on the Christchurch rebuild.
"We expect this to keep improving as reconstruction gets into full swing," he said.
Of the sectors, the mood was most upbeat in construction, followed by services and agriculture.
Expectations for the unemployment rate have hit the lowest level among small firms since survey data was first collected in 1999.
The main issue currently facing firms is low turnover, with 17 per cent identifying this as their biggest problem.
A shortage of skilled employees was also an increasing issue, rising from fourth spot last quarter to second in the three months to June.
Sewell said this was certainly a problem for CricHQ.
"There's not a lot of expertise in Wellington in the platform we use and those that do have those skills are very expensive."
The company was having to shift its development base to India so it could access a deeper pool of skilled workers who were also more affordable.
Other concerns identified in the ANZ survey included competition from cheaper imported goods, lack of demand, provinces suffering at the cost of Auckland, and soaring reinsurance costs.
The survey found that although sentiment was upbeat across the country, it remained lower than that measured across larger businesses.
Last week, ANZ's Business Outlook showed a net 50.1 per cent of firms expected general business conditions to improve in the year ahead.