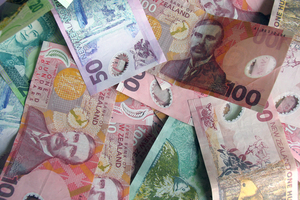 Watching our Reserve Bank and news about interest rates from overseas this week, I wondered how it will all end.
How long can central banks keep pumping cheap and often-printed cash into markets before something goes bang? I have that uncomfortable feeling I get when blowing up a small balloon. Every time I puff, I close my eyes tighter and wince harder.
That's how central bankers are beginning to feel all around the world. How much air in the balloon is too much air?
The Reserve Bank faces the same problem most central banks face. Consumer price inflation is so low they can afford to keep stimulating the market with low to nearly 0 per cent interest rates. Inflation is so low in some countries they are worried about deflation and are now printing money. All that cheap money is blowing up bubbles in bond markets, stock markets and property markets.
Central banks are nervous they could create another bubble the size of the one pumped up in housing markets in North America and Europe by 2008. That went bang and almost destroyed the global financial system.
New Zealand has a tricky version of the problem. Foreign investors are pumping that freshly minted money into our economy, pushing the dollar to record highs.
This high currency is in turn pushing inflation down below the Reserve Bank's inflation target band of 1 per cent to 3 per cent.
Reserve Bank governor Graeme Wheeler could cut the official cash rate to try to stimulate the economy and drag down the dollar, but that would only blow more air into the Auckland property bubble. Conversely, the bank could try to take some of the air out of that bubble by putting up interest rates. But that would just push up the dollar even more.
So central banks are stuck between a rock and a hard place. They need to stimulate, but doing so is blowing up the bubbles that caused the global financial crisis.
In theory, this could go on for a long time. The rubber in the balloon seems resilient this time.
The hope is that eventually all this hot air will leak out of the balloon and warm up the room, creating economic growth with real jobs and wages growth. This week's employment figures were promising, but were at least partly due to the Christchurch earthquake rebuild.
Yet house prices are rising at double-digit rates in Auckland and beginning to spread elsewhere. At current rates of growth, Auckland's average house price will hit $1 million in three years. That is 20 times median income, which is sustainable only if interest rates stay low.
This suggests the answer to the question of how long before the bubble goes bang: when interest rates start rising.
Debate on this issue is now closed.