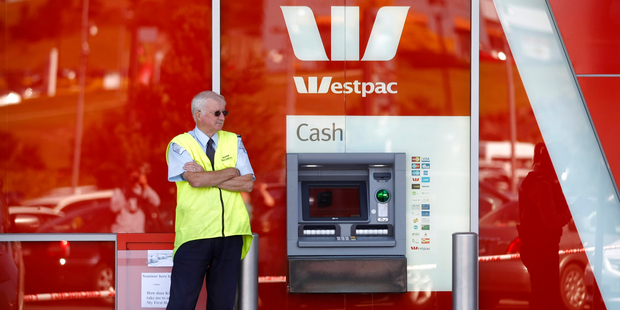 Westpac New Zealand has pulled back on its level of mortgage lending where it wears the bulk of the risk, amid increasingly volatile house prices.
The lender has reduced its level of lending above an 80 per cent loan-to-value ratio (LVR) to about 21 per cent from about 22 per cent a year after house prices in Auckland and Christchurch rose at a level Westpac wasn't "comfortable" with, chief executive Peter Clare told BusinessDesk. That comes as the bank introduced a 25 basis points margin on low equity loans last week, though Clare said it didn't look like a bubble yet.
"Increasing house prices, particular in Auckland and Christchurch, were not something we were comfortable with," Clare said.
The reduction in high LVR lending comes as the Reserve Bank prepares for its six-monthly financial stability report next week, where it is expected to give some guidance on how it will use its new macro-prudential tools. The new tools allow the central bank to rein in asset bubbles, and include the ability to limit the level of high LVR lending.
Clare said the reduction in Westpac's LVR loans above 80 per cent meant the bank was well-positioned to respond to the Reserve Bank using the macro-prudential tools.
The New Zealand unit of the Australian banking group lifted its first-half cash earnings 7 per cent to $370 million in the six months ended March 31, with increased home and agriculture lending volumes, and a reduction in the charges it faces for bad loans. The New Zealand unit contributed about 9 per cent of the Australian group's A$3.3 billion first-half profit.
"This was a solid result in a competitive environment," Clare said.
Since rival Australian & New Zealand Banking Group ditched its National Bank brand last year, the race to grab the dead brand's customers has died down, competition was still "robust," he said.
Westpac New Zealand grew total lending 3 per cent to $59.9 billion from a year earlier, with 3 per cent growth in mortgages to $36.4 billion, the Sydney-based lender said in a statement. Of that, some $34 billion has an LVR of less than 80 per cent.

The Westpac unit also lifted business lending 3 per cent to $21.7 billion, and recorded 8 per cent growth in agri loans, "comfortably ahead of system growth."
The bank now has about 13 per cent of the country's agri-lending market share, and Clare said Westpac wants to continue raising its exposure in that sector where it's under-represented.
The Australian group's dual-listed shares rose 0.2 per cent to $41 on the NZX and A$33.96 on the ASX.