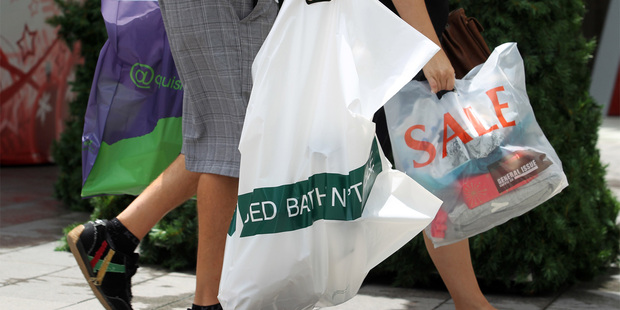 The consumers price index (CPI) rose 0.4 per cent in the March 2013 quarter, Statistics New Zealand said today, taking the annual inflation rate to 0.9 per cent.
Pushing the level up were price hikes for cigarettes and tobacco, food, rents and newly built houses, petrol, and prescription medicines. The inflation increase is in line with economist's expectations.
The price increases were countered by seasonally lower international travel prices, better value telecommunication services, and widespread discounting for furniture, appliances, and audio-visual equipment.
Cigarette and tobacco prices rose 12 per cent, following a 10.86 per cent increase in excise duty in January.
"Higher cigarette and tobacco prices caused two-thirds of the March 2013 quarter increase in the CPI," prices manager Chris Pike said.
The CPI less cigarettes and tobacco rose 0.2 per cent.
ASB Bank economist Christina Leung said headline inflation was below her expectations, but in line with the Reserve Banks' March forecast. As expected, the main contribution came from an increase in the tobacco excise tax.
"From our perspective, the surprises were spread across both tradable and non-tradable inflation," said Leung.
"In particular, discounting of household items and clothing was even more aggressive in Q1. While the continued high NZD has placed downward pressure on the price of imported household goods, it appears the extent of discounting is even greater than what the currency suggests. This indicates household demand remains subdued, with retailers continuing to work very hard to gain sales,"
Leung said the increase in rents and construction cost was not as strong as had been expected. This was particularly the case for Auckland.
"Meanwhile, there is little sign of spillover from the growing capacity pressures in Canterbury arising from the earthquake rebuild, with inflation pressures for now still contained within Canterbury."
She said overall inflation pressures remained subdued, and there would be little in today's inflation outcome to worry the Reserve Bank.
"We continue to expect the RBNZ will first lift the OCR in March 2014," said Leung.
Westpac Bank economist Dominick Stephens said today's numbers were "bang on forecast" , with no surprises.
He said the high exchange rate had been a powerful force suppressing inflation in recent times, and this quarter was no exception. Exchange-rate sensitive prices fell once again.
"The big threat to domestic inflation is the Canterbury rebuild. On that score, construction costs and rents in the Canterbury region rose very sharply this quarter. However, there was no sign that rebuild-related inflation was leaking into other regions of New Zealand."
Stephens said the Reserve Bank would " be very comfortable with this data. In particular, another downside surprise on inflation would have raised eyebrows, but this has been avoided."
"The Reserve Bank's view is that the Canterbury rebuild will generate only slight inflationary pressures, and therefore the overall outlook is for inflation to rise slowly towards 2 per cent. Westpac is less sanguine. We are more concerned about the possibility of inflation pressures arising from a construction boom, and therefore we expect inflation to rise a little faster. But today's data, which showed sharp inflationary tendencies in the Canterbury region but little elsewhere, brings us no closer to resolving that difference of opinion," said Stephens.
Statistics NZ said petrol prices were up 1.5 per cent in the March 2013 quarter. Increases for housing rentals (up 0.7 per cent) and newly built houses (up 0.9 per cent) were influenced by rises in the South Island, particularly Canterbury.
Pharmaceutical products increased 9.3 per cent, reflecting an increase in prescription charges (from $3 to $5 for fully subsidised medicines) that came into effect in January.
Annually, the CPI increased 0.9 per cent in the year to the March 2013 quarter, due to increased prices for cigarettes and tobacco (up 12 per cent), electricity (up 5.2 per cent), rentals for housing (up 2.2 per cent), purchase of newly built houses (up 3.3 per cent), and local authority rates (up 4.3 per cent).
These movements were partly offset by decreases in the price of telecommunication services (down 7.2 per cent), audio-visual and computing equipment (down 12 per cent), and fresh milk (down 7.7 per cent).

- NZ Herald