Sam Clements sees the richness of language and the potency of metaphor in the issues of our time.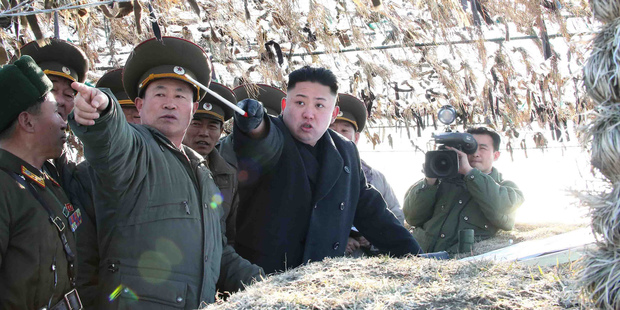 What unsettled, uncertain, and yet humanly exhilarating times we live in. Geo-politically, socially, environmentally, economically, financially and spiritually, the world and state of human affairs is in a state of unparalleled flux and change.
North Korea's bellicose threats against South Korea and the United States emanate with ever-increasing degrees of rhythmic rhetorical pace; the issue of same-sex marriage has suddenly become the civil rights issue of the early 21st century; global warming concerns continue to escalate, with atypical floods, droughts, bush fires, and snow falls confronting us on almost a weekly basis; the European debt crisis leads to growing underlying fears of a catastrophic collapse in financial markets; and a new Pope continues to rock the Catholic masses into an ecclesiastical frenzy with every move.
Living in the midst of such unpredictable and uncertain times, where would we be without the colour of language and the startling statement to amuse us, challenge us, and stimulate our intellectual and emotional responses to issues?
North Korea's Kim Jong Un continues to provide entertainment of operatic proportions with his threat to turn South Korea and the United States into a "sea of fire", and his warning that the time has come, "to settle accounts". A cartoonist's dream figure of caricature, the Humpty Dumpty nursery rhyme figure, sitting on a wall, and destined to have a great fall. One can only imagine the temper tantrum and toy-throwing the "boy" leader must have demonstrated upon being presented with the image of the stealth bomber dropping dummy ammunition a stone's throw from his hallowed borders. Librettists and composers of opera ought to begin sharpening their pencils - such wonderful score material lies at their disposal.
Supreme Court Justice Ruth Bader Ginsburg brought laughter and good humour to the court room last week, in reminding the legal team arguing for the upholding of the Defence of Marriage Act (DOMA), that under DOMA there were two kinds of marriage: "the full marriage; and then this sort of skim-milk marriage". Beautifully, in a single sentence, this diminutive yet highly cerebral figure highlighted the discriminatory underpinnings and tone of the act. Contrast this with one of the more venomous statements of the new Pope Francis, who has referred to gay marriage as "a destructive pretension against the plans of God", whatever these plans are supposed to entail. He's certainly taken an eternity to reveal them to us.
Environmentally, global warming continues to permeate our collective human consciences as its effects increasingly become too great to ignore. In 2011, then senator John Kerry cutely captured the failure of United States politicians to confront the issue head on, when he remarked, "America has not led, but fled on the issue of global warming". Keeping it simple often seems to work for politicians in this sound-bite age. Perhaps, however, pioneering US environmental scientist, teacher and writer Donella Meadows best captured the frustrations of the situation when she stated that former US president George W. Bush "cares as much about climate change as you would expect from a Texas oilman".
Cypriots, given their recent debt crisis, may not be best pleased to be reminded of the remark made by Ann Romney during her husband's recent US presidential bid, that while everyone in life has their challenges, "mine have not been financial". Perhaps, however, they would at least enjoy some humour in the observation of American biologist, researcher, naturalist, theorist and author E.O. Wilson that "destroying rainforest for economic gain is like burning a Renaissance painting to cook a meal". Then again, perhaps not.
Finally, Pope Francis has more than rattled the ecclesiastical bird cage with his earth-shattering modernisation plans for the Catholic church. As if washing the feet of women isn't more than enough, he's damn well washed those of prisoners as well. Pity that where reform really counts, in the development of more enlightened values in relation to the Catholic church's stance on homosexuality, the role of women in the church, contraception, and stem cell research, not a peep in papal pronunciation. Oh well, what were we to expect. As the late Italian film producer Dino De Laurentiis once said, "the Pope dies, you get another Pope". And so on, down through the ages.
The richness of language. Where would we be without it?
Sam Clements holds graduate degrees in arts and commerce from the University of Auckland. He is a lifetime inducted member of international honour society Beta Gamma Sigma.