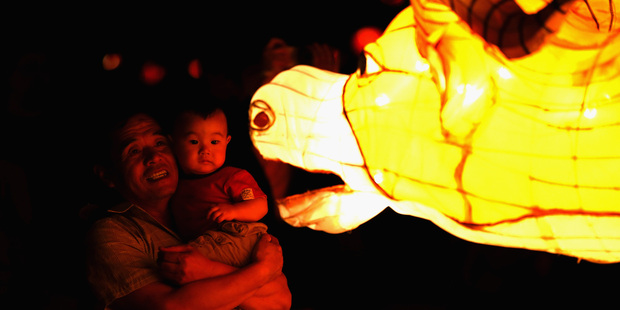 Fewer tourists arrived in New Zealand last month compared to a year ago, partly because people from China and Hong Kong delayed their travel plans to coincide with the Chinese New Year.
A total of 260,600 visitors arrived in January, which was 2 per cent down from the same month last year, according to Statistics New Zealand.
The latest International Travel and Migration figures showed the number of visitors from Hong Kong dropped by 1,500 and China by 4,600.
Chinese New Year was in February this year compared to January last year, which affected New Zealand's second-biggest source of overseas visitors, said Statistics NZ spokesperson Deb Potter.
"Chinese people generally travel more around the Chinese New Year holiday, so we had fewer visitors from China and Hong Kong this January," Potter said.
"An increase in visitors from the United States and Australia partially compensated for this drop."
Compared to a year ago, there were 3,500 more visitors from the United States and 2,200 more from Australia last month. UK arrivals were down 2,400.
On an annual basis, 2.558 million visitors arrived in New Zealand in the year to January 2013. That was 2 per cent fewer than in the January 2012 year, a drop which could partly be attributed to the 'Rugby World Cup effect'.
About 121,000 kiwis left the country on overseas trips last month, compared to 129,100 last January.
Meanwhile, New Zealand recorded a total net migration gain (more arrivals than departures) of 400 people in January, when seasonally adjusted,
Although the country still suffered a net loss to Australia of 2,600, that was the smallest net loss since February 2011, Statistics NZ said.
New Zealand had a net loss of migrants to Australia of 37,900 in the January 2013 year. That was down from a high of 40,000 recorded in the August 2012 year.
In the January 2013 year, New Zealand had a net migration of zero, meaning arrivals equalled departures.