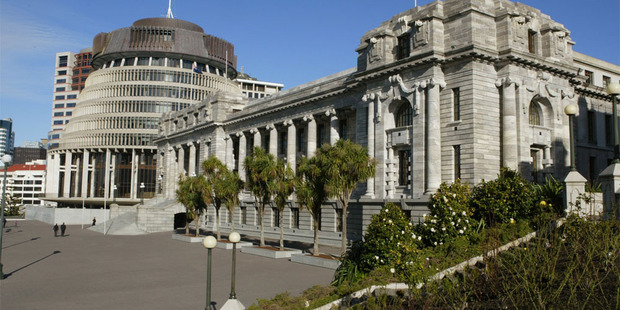 The New Zealand government had a smaller than expected first-half operating deficit after Treaty of Waitangi settlement costs didn't eventuate in the period, and tax revenue was in line with forecasts.
The operating balance before gains and losses (obegal) was a deficit of $3.19 billion in the six months ended December 31, 4.7 per cent smaller than expected in the December half-year economic and fiscal update, according to the Crown's latest accounts.
Core tax revenue of $27.34 billion was just 0.1 per cent off the HYEFU forecast, while core expenses of $34.14 billion was 0.8 per cent below forecast.
The main reason behind the lower expense line was $186 million of costs on Treaty settlements being delayed by complex negotiations, the Treasury said.
The government is trying to get its books back in the black in the 2014/15 financial year after taking serious hits from the global financial crisis and Christchurch earthquakes. In the update just before Christmas, Treasury forecast an obegal surplus of just $66 million in the 2014/15 financial year, down from the $197 million buffer flagged in the May budget.
The Crown posted an operating surplus of $1.71 billion in the six month period, beating the deficit of $541 million forecast, after the New Zealand Superannuation Fund and Accident Compensation Corporation's investment portfolio posted better than expected investment gains, and as the accident insurer reported an actuarial gain reflecting changes in the discount rate.
The discount rate is linked to the government bond rate and influences how ACC expects puts a dollar figure on future payments.
The investment gains were $1.29 billion ahead of expectations, while ACC's actuarial gain was $780 million.
Today's accounts show the company tax accrued in the period was 7.1 per cent below forecast at $3.13 billion, though non-resident withholding tax of $190 million was 17 per cent higher.
Personal income tax accrued was 1 per cent ahead of forecast at $11 billion, while other persons tax was 5.2 per cent above forecast at $2.3 billion. Goods and Services Tax after refunds was 1.4 per cent short of expectations at $7.07 billion.
The government's net debt of $59.1 billion, or 28.4 per cent of gross domestic product, was 2 per cent below the half-year forecast.