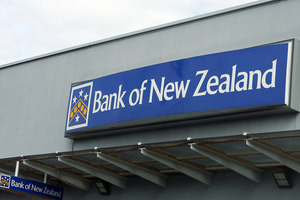 A barometer of activity in the services sector, which encompasses two-thirds of economic activity, recovered some lost ground last month.
The BNZ-Business New Zealand performance of services index (PSI) was 52.6 last month, up from 51.5 in December. It had fallen 6.2 points over the previous two months. A reading over 50 indicates the sector is expanding.
Four of the PSI's five sub-indices improved, the exception being employment, which dipped into contraction territory at 49.9, though less so than in August and September.
"Activity is certainly patchy, with differences evident across regions, industries and size of business," said Business NZ chief executive Phil O'Reilly.
The Canterbury/Westland region continued to show increased momentum, while the Northern region, which includes Auckland, slipped, though continuing to expand.
"On a wider scale, New Zealand's result for January sits only marginally below the JPMorgan Global PSI value of 53.6, which shows solid if unspectacular level of expansion," O'Reilly said.
Consensus forecasts for December have weighted average economic growth across New Zealand's trading partners of 3.4 per cent this year, which would be a slowdown from 3.6 per cent in 2012. That includes Australia slowing to 2.6 per cent from 3.6 per cent last year.
BNZ head of research Stephen Toplis said Australia had been dependent on the strength of its export sector, as domestic demand came under increasing pressure. But it now faced substantial increases in its cost structure, a very high Australian dollar and a supply response from lower-cost competitors elsewhere.
"How this unfolds will not only be key to Australia's success but also the strength of the New Zealand economy, to the extent that our exporters, particularly manufacturers, are exposed to the Australian economy."