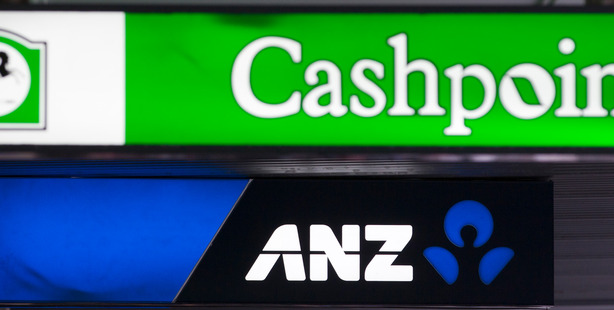 ANZ Banking Group, New Zealand's biggest bank, increased gross loans and advances by more than any of its main banking rivals in the three months to June 30, ahead of the announcement of the demise of its National Bank of New Zealand brand.
The 1.26 per cent growth in its gross loans and advances was bettered only by minnow The Cooperative Bank, the former PSIS, according to the KPMG Financial Institutions Performance Survey for the June quarter.
TSB Bank has been playing the New Zealand-owned card strongly in its marketing but its increase in gross loans and advances in the quarter was less than ANZ's at 0.86 per cent.
However, the annual increase of 3.92 per cent for TSB is greater than ANZ's 0.44 per cent.
Westpac's strong growth in gross loans and advances slowed. It increased gross loans and advances by just 0.79 per cent in the June quarter, taking annual growth to 4.66 per cent. Kiwibank has the strongest annual growth of 8.24 per cent.
The survey's authors note that Southland Building Society saw a decrease in loans and advances in the quarter and in the year.
"However, their interest margin has increased over the quarter and the year, compared to a relatively flat or decreasing trend from other banks (including Kiwibank), which could indicate that SBS is not engaging in the extent of competition that other banks seem to be engaged in."
Overall banks notched up $914 million of profits in the June quarter, up 44.6 per cent on the previous quarter.
But the survey's authors say unrealised gains in derivatives portfolios are moving the profit numbers around, particularly when quarters are compared. Net profit across the sector in the March quarter had fallen 45 per cent.
ANZ disclosed quarterly profits of $350 million, up from $200 million from March 2012 quarter. The increase was due to movement in operating income, which includes hedging and investment gains.
The survey says that there is a consensus in the banking sector that Christchurch has proven resilient in the wake of earthquakes that devastated the city.
"Losses incurred by banks have not arisen to the extent that most participants feared post the earthquakes," the survey said.
The level of gross impaired assets held by banks has continued to decline as legacy assets are finally written off or recovered.
The sector ratio of gross impaired assets to gross loans has declined from 1.20 per cent in March 2012 to 1.17 per cent in June 2012, continuing the trend seen over the last year.