Sector shrinks for fourth month running but economist says talk of a crisis is overblown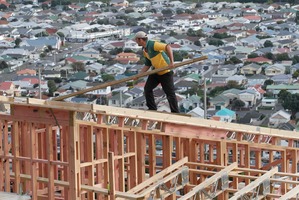 A barometer of manufacturing activity remains in contraction territory, but talk of an industry in crisis is overblown, says Bank of New Zealand economist Craig Ebert.
The BNZ-Business New Zealand performance of manufacturing index for September rose 0.8 points from August to 48.2. Any reading below 50 indicates the sector is contracting and this is the fourth month in the row it has been in that zone. Among the index's components, new orders fell a further 2 points to 45.9, its lowest since May 2009.
"This is normally a good leading indicator of big loss of momentum," Ebert said.
But the other sub-indices - employment, production, deliveries and finished stocks - all improved. Broken down by sub-sector, machinery and equipment manufacturers and food and beverage manufacturers both strengthened and are in expansion territory, while petroleum, coal and chemical manufacturers and metal product manufacturers continue to languish.
In Tuesday's quarterly survey of business opinion (QSBO), conducted by the New Zealand Institute of Economic Research, manufacturers were generally negative about the past three months but more upbeat about the near-term outlook.
A net 26 per cent of manufacturers reported a drop in output over the previous three months, a drop to levels last seen during the recession. The QSBO also recorded a big drop in new orders.
But expectations for output improved to a net 17 per cent expecting an increase - in line with the long-term average for that indicator. Expectations for new orders also jumped, to well above their historical average.
"These expectations may be a bit of wishful thinking following the rough patch manufacturers would seem to be experiencing at present," Ebert said. Nevertheless they remained encouraging, he said. Ebert noted the weakness QSBO respondents reported was more about domestic deliveries than exports, with a net 16 per cent of firms reporting a drop in domestic sales while a net 4 per cent reported increased exports.
"This suggests that manufacturers as a whole are not dying a death under the weight of any export collapse, triggered by the exchange rate, as some would seem to claim," he said. "And although domestic sales are lagging we can easily imagine they will be increasingly supported by the upswing in construction that is looking more and more assured."
Ebert concludes there is enough positivity to take the signs of weakness as "more turbulence than tragedy. They would probably appreciate a lower exchange rate," he said.