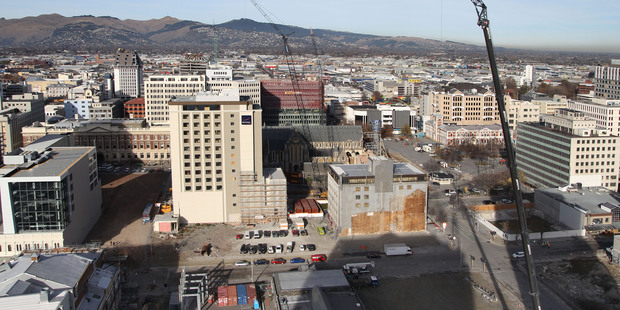 New online job applications in Canterbury have jumped 17 per cent over the past year, according to job site Seek.
Figures released today by seek.co.nz show the number of job ads in New Zealand rose only 0.1 per cent last month, but annual trends are more impressive.
National job ads increased 6.5 per cent in the 12 months to September, driven by demand for labour in the major centres.
Canterbury has experienced 17 per cent year-on-year growth, according to the Seek Employment Index (SEI).
Another report out today shows hiring intentions in the South Island remain the highest in New Zealand, up 3.1 percentage points on last quarter.
According to recruitment company Hudson, companies in Canterbury are hiring more than anywhere in the country, with the strongest demand for contractors in the areas of administration, finance and project management.
Many businesses in the region are trying to maintain their usual activities while at the same time increasing resources to supplement rebuild activities, the Hudson Report states.
Seek's figures also show solid growth in the other main centres this year.
New job ads are up 2.7 per cent in Auckland and 5.8 per cent in Wellington in the nine months to September.
Seek NZ general manager Janet Faulding said the increase in applications this month was in line with recent data showing Kiwis' intent to secure a new job.
"Our research shows that 43 per cent of Kiwis are intending to secure a new job in the next twelve months, so this rise in applications is not unexpected."
This month's data was consistent with the latest analysis from the Reserve Bank of New Zealand, Faulding said.
"The market is showing signs of slow, but steady recovery, and job seekers are actively applying for jobs - it is encouraging to see the market is being stimulated by supply and demand in both directions."
Seek said the most keenly sought jobs were for IT support staff, call centre customer service staff, administration staff, retail sales assistants, and accounting administrators
The top five most in demand jobs, which are currently hardest to fill, are IT consultants, engineering managers, local government staff, private practice solicitors, midwives.
The SEI is an aggregate indicator used to measure the relationship between demand for workers and jobseeker activity.
This month, the greater degree of growth in job applications led to a 1.9 per cent dip in the SEI.
Hudson's report also showed New Zealanders are working longer hours and the type of work being undertaken is changing.
More than 30 per cent of employees are working more than 51 hours per week, and 26.2 per cent said they are working longer hours than they were a year ago.
More than half said their workload had increased over the past year, largely due to more projects, greater demand from customers, and decreased team sizes.
Roman Rogers, Hudson NZ executive general manager, said many businesses are "flying while they build the plane".
"Balancing business as usual and project commitments can be tricky - employees are exposed to great work and opportunities, but it also means they are working harder and longer.
"Many employees are prepared to do this. However there is often not much, if any, downtime between projects to recharge which can lead to burnout."
The report found that 29.6 per cent of employers are seeing their employees suffer burnout.
Rogers said the problem could be addressed by employers giving greater clarity around role and delivery expectations.
"Clarity around expectations is certainly needed, employers need to think about what they are trying to achieve and what blend of skills and behaviours they need to be successful.
"Putting a person in a role when they don't have the right motivational and behavioural attributes causes stress for both employer and employee."