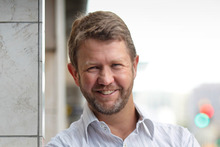 Labour is predicting more cuts from the Government as the economy refuses to pick up.
Data out this week shows tourism nights were down, trading activity of firms flat, and decreased spending, as well as warnings that we may be in for a double dip recession.
Labour MP David Cunliffe says what the government needs is a good economic plan, and it certainly doesn't have that.
"The point here is that you can't cut your way out of a hole, the government is cutting and cutting and cutting more.
"It is entirely predictable that growth will be smaller than forecast and that next year we'll have less tax receipts and they'll need to do more cutting.
"That's actually what happened in the 1930's and that's not what we want to see now."