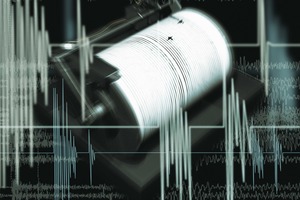 Department of Conservation staff on Raoul Island have escaped uninjured following a magnitude 7.2 earthquake off the coast of the island this morning.
The earthquake was 5km deep and occurred around 7.20am, 73km southeast of Raoul Island, according to the US Geological Survey. Raoul Island is part of the Kermadec Island arc, which sits around 800-1000km off the coast of the North Island.
There were no widespread tsunami threats as a result of the earthquake, a statement from the Pacific Tsunami Warning Centre said.
"However earthquakes of this size sometimes generate local tsunamis that can be destructive along coasts located within 100 kilometres of the earthquake epicentre.
"Authorities in the region of the epicentre should be aware of this possibility and take appropriate action."
DoC spokesman Reuben Williams said the four staff and two volunteers on the island had been contacted and were currently safe and well.
"There has been no major damage to the buildings or equipment, staff will be going into field to undertake their normal checks and it's business as usual up in Raoul Island."
GeoNet duty seismologist Caroline Holden said the earthquakes posed no risk to New Zealand.
The quake could have caused strong currents around the island. However, no tsunamis were predicted, Ms Holden said.
The earthquake also triggered two magnitude-5 "ghost quakes" off the East Coast of the North Island, she said.
"The New Zealand network is not coping really well with large earthquakes offshore and so whatever shaking is recorded in New Zealand, the code doesn't handle that well and creates fake epicentres.
"Had they been real, there would have been a good shake near the epicentres. There was no reports of anything so these are definitely ghost earthquakes."
- APNZ