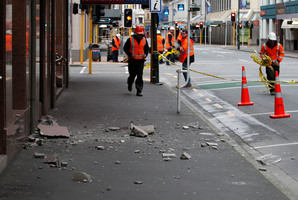 Two earthquakes which rocked the upper South Island and lower North Island earlier this year resulted in $31.1 million in insured losses, the Insurance Council of New Zealand announced today.
The magnitude August 16 earthquake, centred near Seddon, was the most damaging of the two quakes, accounting for $16.2 million of the costs.
The magnitude 6.5 July 21 quake, which also had its epicentre near the upper South Island town, resulted in $14.9 million in insured losses.
- APNZ