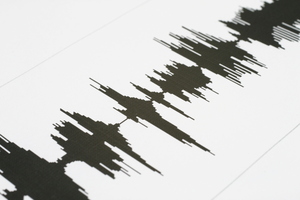 Christchurch's first major tremor of the year today was the 11,000th aftershock since the deadly earthquake sequence started on September 4, 2010.
The "moderate'' magnitude-3.3 shake just before 1pm was felt by more than 160 people across the recovering city, according to GeoNet.
It was located 6km deep, and 15km east of Christchurch.
Rebuild Christchurch tweeted: "Did anyone just feel that aftershock? Rolled on for a bit ...''
Another user said: "Bit of a boomer here in Sumner''.
One Cantab posted on a TradeMe community thread: "South Chch, one littlie followed by few more slightly bigger. YUCK!''
Another woman wrote: "Gave me a fright! First one I've felt in ages.''
The Christchurch Quake Map website claimed that the tremor was the 11,000th to hit the area since the magnitude-7.1 shake that sparked the Canterbury earthquake sequence more than two years ago.'
- APNZ