Today: Sunny spells. Southwesterlies.
Wind: S at 03 knots
Sunrise: 6:33 AM
Sunset: 8:13 PM
Tides
dunedin
high tide: 5:51 PM 2m
Marine coastal Forecasts - chalmers
10:30 AM 22 Oct, 2017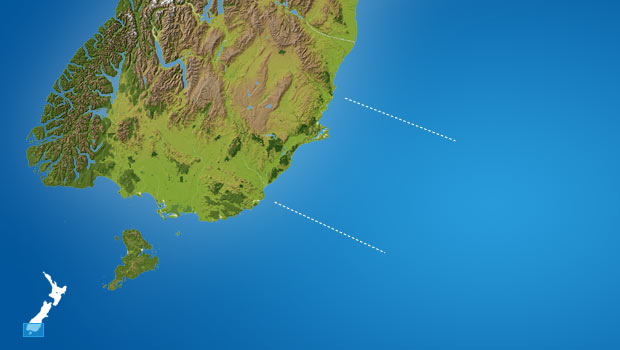 Oomaru
Moeraki
Chalmers
Nugget Point
Forecast:
Northeast 15 knots, changing southwest 25 knots this morning.Becoming easterly 15 knots north of Otago Peninsula this evening. Sea becoming rough for a time. Southwest swell rising to 2 metres.Northeast swell 1 metre developing. Areas of fog offshore, clearing this morning.Poor visibility in rain for a time this morning.
Outlook:
Outlook following 3 days: Turning early Sunday southwest 20 knots, easing early Monday variable 10 knots,becoming late Monday northwest 15 knots. Moderate southwest swell.