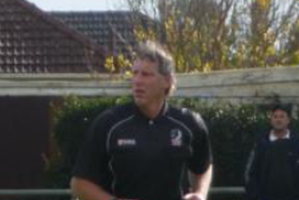 The man whose punch allegedly broke a soccer referee's jaw in three places has appeared in court charged with assault.
Counties Manukau police spokeswoman Ana-Mari Gates-Bowey said a 36-year-old man was arrested and charged with assault after police spoke with witnesses to the incident.
A man appeared in Manukau District Court this afternoon.
Referee Len Gattsche was attacked in the 79th minute of a division two match between Manukau City and Tauranga City on Wednesday at Massey Park in Mangere East.
Mr Gattsche, who has about 15 years' experience as a referee, had issued a Manukau City player with a second yellow card, which automatically becomes a red card.
The player took exception and allegedly punched Mr Gattsche's jaw, which broke it in three places and caused blood to pour from the referee's mouth.
The Auckland Football Federation are investigating the incident and a judicial hearing is likely which would decide what sanction would be imposed on the player.
The federation considered assault on a match official the most serious offence.