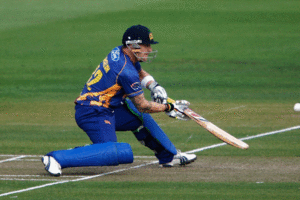 The Otago Volts are on the verge of qualifying for the Twenty20 Champions League after a crushing eight wicket win over the Faisalabad Wolves in Mohali overnight (NZT).
Captain Brendon McCullum scored an unbeaten 83 as the Volts chased down Faisalabad's 139-8 with 2.1 overs to spare.
Coach Vaughan Johnson says the quick bowlers did a great job in restricting the Wolves to a modest total.
"The ball skids on at Mohali in terms of the slow bowlers. So it was difficult for the slow bowlers, Nathan and Nick," Johnson said. "The seamers sort of held our attack together today with good pace and accurate death bowling, so i couldn't ask for anything more there.''
Dutch import Ryan ten Doeschate has been released from Essex and is on his way to India to play in tonight's game against the Kandurata Maroons from Sri Lanka.
The Volts need one win from their next two qualifying games to make the Champions League proper.