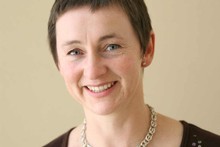 One in six New Zealanders will experience serious depression at some time in their lives.
Just being sad can blow your budget. Virtually everyone has bought something to cheer themselves up at some point in their lives. But clinical depression and other mental illnesses can have a ruinous effect on personal finances.
The impact of financial stress and unemployment or underemployment on mental health and vice versa are well documented, says the Ministry of Health.
And it can occur at any level of the social scale or wealth. High-functioning professionals and business owners can be struck down and can fall very far financially if they don't get treatment.
I've seen it in my own social circle. Someone either loses a job because they're depressed or becomes depressed as a result of redundancy. It's a cause and an effect, says Raewyn Fox, chief executive of the New Zealand Federation of Family Budgeting Services, whose staff see the fallout from mental illness.
In either case, says Lyndy Matthews, Royal Australian and New Zealand College of Psychiatrists New Zealand branch chairwoman, the outcome can be depression with associated feelings of helplessness.
"They feel that the world is closing in on them and they can't see their way through," Matthews says. One of the big problems is that depression and anxiety affect people's capacity to concentrate and pay attention.
"Because of the way people think and feel when they are depressed, their judgment is affected and [likewise] their capacity to make good decisions." So things often get left that should be attended to - such as tax and other bills.
Matthews says people in a depressive state often make poor decisions or no decisions at all. If they fail to pay the IRD, their mortgage or other bills, interest soon begins to mount to the point where their financial world can collapse.
"The thing I say to people is not to make any major decisions such as selling houses, or what to do with a relationship or money, because their world has caved in, literally and metaphorically and they tend not to seek advice," says Matthews. Despite people's fears, depression is diagnosable and fully treatable, if only people would seek help.
Depression and anxiety, although common, aren't the only mental illnesses that affect people's finances.
Bipolar disorder in particular can have a catastrophic impact on people's personal finances. That's because one of the symptoms of the condition can be uncontrollable spending during the mania phase, says Matthews.
"People [who have bipolar disorder] might get some very grandiose thinking. I have had people on sickness benefits who will go in and buy leather sofas [without any ability to pay]."
Those with bipolar disorder can ruin their finances on a spending bender that lasts a few weeks. In the case of depression, it can take a year or more for the real financial impact to become obvious as the sufferer slowly withdraws and fails to keep their finances in order.
Financial planner and author Lisa Dudson says that from time to time people who seek advice for their financial problems clearly have much deeper psychological issues.
Dudson cites one client who was a successful professional in her early 30s yet had spent her way into $90,000 of consumer debt, with her husband and family unaware. The woman called for a consultation and Dudson sent her to the NZ Federation of Family Budgeting Services for free advice.
Weeks later the woman, by this time desperate, contacted Dudson again and came in with her husband and parents for a consultation in which she admitted to being deeply depressed and to having been spending to make herself feel better for more than a decade. Dudson says most people's issues around money are psychological, not technical. "It's their mindset and beliefs around money that cause the problems," Dudson says.
When clients appear to have psychological issues, Dudson refers them to professionals, ranging from coaches to psychologists, depending on the apparent level of the problem. In this case, the woman's employer offered an employee assistance programme, which entitled her to free sessions with a psychologist.
Budget advisers also see their fair share of clinically depressed clients who have got themselves into financial difficulty. The advisers are not clinical specialists, says Fox, and will refer people to local agencies for help. "We will pick up on things people are saying, such as 'I just can't cope with my finances', [or] 'I feel out of control'," says Fox.
People don't always admit that they have a problem, says Dudson, which can be a more difficult issue to deal with. In the case of another client, who had lost his business and turned to spending to the point where he and his wife faced a mortgagee sale on their home, the wife pulled Dudson aside and said she thought the husband was depressed. He didn't see it, however.
Having been a successful business person in the past, he found it hard to get out and find a job. Sitting at home, his depression got worse.
About 50 per cent of people who have mental illness episodes fail to get any professional help or treatment. It's those who are perhaps in denial or refusing treatment who have the biggest difficulties keeping their personal finances intact.
More often than not, it's the husband who refuses to acknowledge the problem or seek help, says Matthews, who recommends people visit the Depression.org.nz website. Among other things it has self-tests on the site, which can help identify if there is a problem and point you towards the right treatment.
By the time Matthews gets to people at the community mental health service she works for, they're usually on a benefit and there are no assets left to speak of.
The Depression.org.nz website promoted on television by John Kirwan is part of the National Depression Initiative. Through this initiative, there has been a significant increase in recognition of depression in the community and willingness to seek help because people have related well to the TV commercials fronted by Kirwan.
Being well educated or successful is no guarantee that your finances won't be struck down by mental health issues, Dudson says. "From my experience, they don't lack in brain cells and it has little to do with ... education and background."
Budget advisers, says Fox, also see people with formerly good incomes who have become depressed. "It often goes together in a major change of your overall life situation."
One of the signs to look for is if someone becomes isolated, their appetite has waned or sleep is a problem. "I will say to someone, 'this sounds like depression'," she says.
From a personal finance perspective, failing to open envelopes because they may contain bills is a clue to look out for, adds Fox.
Anyone concerned about a friend, colleague or family member's apparent withdrawal should ask them how they are managing day-to-day life, says Matthews. "They are not going to see they are depressed, but you can get into the territory of saying 'how else is it affecting you'."
The best advice is to convince the person to see their GP. "Increasing numbers of GPs are just fantastic at dealing with depressed patients."
Resources for people with attention deficit disorder and difficulties with handling their personal financesSee www.adultaddand-money.com
By Diana Clement

Email

Diana