Is it good for children if parents readily bail them out of financial difficulties?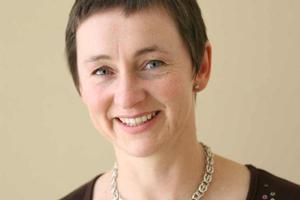 The Bank of Mum and Dad is one of the most popular financial institutions in New Zealand. The coffers may be feeling the pinch from the recession but demand has never been higher.
Parents, it seems, find themselves having to financially subsidise children far into adulthood, thanks to student loans, easy credit and the huge deposits needed on first homes.
It is natural for parents to want to lend to family, and children or grandchildren like the Bank of Mum and Dad because they have to jump through fewer hoops to get their money and the repayment terms may be easier.
There are no hard and fast rules when it comes to the Bank of Mum and Dad. Each family is different and the outcomes from two virtually identical situations can be polarised. One child lent money to go to university may blow the opportunity and the other be set on the path to financial freedom.
The business of the Bank of Mum and Dad is fraught with moral and practical questions. For example, is lending for a home or business better than bailing out children's debt? The answer lies in how those children view the loan and reflect on the circumstances that led to it. A child given money to start a business might blow the lot. A child whose debts have been bailed out may see the error of his or her ways and mend them.
Other tricky questions include:
Will the next generation ever learn proper savings habits if Mum and Dad are always there to bail them out?
Do you give gifts or make loans? The latter teaches children that money isn't just something parents dispense like a money machine.
Should you lend to children who feel entitled or think the money is their birthright?
Should a parent go into debt to lend to an adult child?
Will it create tension within the family?
If you give to one child, says Raewyn Fox, chief executive of the Federation of Family Budgeting Services, as she did recently, you need to be prepared to do it for all of them.
Yet what's viewed as fair in one family or culture may not be in another. "Fairness" is a paradox, says Rhonda Pritchard, a Wellington-based psychologist and author of How Money Comes Between Us.
It can mean equal treatment or different treatment. "Do you want to treat each of your children equally, by giving them the same, or do you want to respond to their individual needs and talents and give accordingly?" says Pritchard.
In some families, fairness may mean distribution according to need. In others it can mean appropriate reward for effort. Or perhaps "fair" could be rewarding a family member who has worked harder at keeping in touch or looking after the parents. Equally it could be perceived to be "fair" by some parents to give to the child whose goals fitted their own values best.
It's easy to see how siblings may be angered if another sibling is rewarded for bad decisions made. Or they may complain that their brother or sister chooses not to work but still gets a handout.
And what happens if parents break a principle to meet a special need. How will that look around the Christmas dinner table?
One area where the Bank of Mum and Dad gets itself into trouble is by guaranteeing the children's debts, says Fox. This really can turn to custard if the child fails to keep up payments on their loans.
Bailing children out of failed businesses is something that the Federation of Family Budgeting Services sees too much of.
Another common issue is parents having to pay their children's debts repeatedly. "Sometimes they have bailed the children out three times and are not getting anywhere," says Fox. In these circumstances, children need a clear agreement so that they won't do it again. That may be getting business or budgeting advice. There also needs to be consequences if they fail to pay you back according to an agreed plan.
It's all too easy for a child to be faced with a power bill, rent, and the loan to Mum and Dad. "Which one are you going to leave if you're short of money," says Fox.
While most experts believe parents should lend money to their children in the right circumstances, it's important to discuss the issues in depth and make sure that everything is documented. Otherwise you may simply compound the problem.
Mortgage broker Jonathan Michell of Quicksmart Mortgages recommends parents ask themselves two questions before lending money to their offspring. Those are:
Is my child financially responsible? And:
If my child lost the money, what would the effect be on me?
"You have to think about the worst-case scenario," says Michell.
Mortgage brokers do a brisk trade in organising home loans for children who have borrowed the deposit from the Bank of Mum and Dad.
Michell actively encourages this. Since the credit crunch hit first time buyers have needed to come up with a 20 per cent deposit, which is nigh impossible for some. "If you structure it right, it doesn't cost the parents anything and takes the children out of that rental cycle where they can't save any money."
Some children are surprised when they are sent off to ask Mum and Dad for a loan. If the parents agree, Michell gets the parents to attend when the mortgage application is filled in - to ensure they are fully aware of the consequences.
Typically Michell will structure the two loans so that the bank loan is on interest-only to start with and the loan from the parents is principal and interest over the first five-or-so years. This ensures Mum and Dad are paid back first. Or if the property goes up in value, the children can often remortgage and pay parents back faster.
It is also a good idea to have the loan documented legally, says Michell. That way, if the child and partner split, the parents can recover their equity from the property, rather than it becoming relationship property.
One fish hook in the current market is that banks are often no longer willing to lend to children who have saved nothing and are borrowing the entire deposit. "In the past I could go in with a child whose parents would lend a 5 per cent deposit and the bank the other 95 per cent." These days, banks aren't lending 95 per cent and expect the children to have saved some of the deposit.
Where Michell is totally against parental lending is business ventures. It's often money down the drain.
In one recent case a not-so-well-off client went against Michell's advice and borrowed $20,000 against her home so that her son could buy a lawn mowing business. "The son was a bit of a drop kick," says Michell. "He didn't mow the lawns fast enough and his clients went elsewhere. The son blamed everybody except himself."
Likewise if junior needs the loan to top up a business that is struggling, the parent should ask questions. "Lending a hundred grand may not address the underlying problems as to whether the business is profitable enough," says Michell.
Closely related to the Bank of Mum and Dad is the Bank of the Family Trust. Children can feel more entitled to this money because it's the family's, not Mum and Dad's.
Fortunately for the parents, they can take cover under a family trust. Chris Kelly, general counsel at Guardian Trust, says in this situation parents can say they need to talk to the other trustees. This deflects the pressure. Trustees also have strict duties under the law and may lay themselves open to challenge if they dispense the money too quickly.
Where legal problems really arise, says Kelly, is with estates where children find that, because they've borrowed during the parent's lifetime, they receive less in the will.