From first home accounts to cash pies and mobile apps, there's an account out there that could suit you perfectly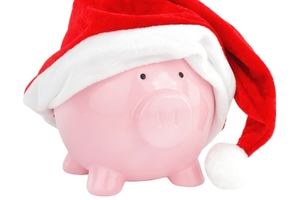 Bank accounts come in many flavours and there are some real gems offered by New Zealand's banks, building societies, credit unions and others.
A bit of delving uncovers some unique accounts, which for the right saver (or spender) could make a real financial difference.
Often when one bank or institution comes out with an innovative account, others follow. There are other accounts and services offered at just one or a very small number of outlets. They include:
Notice saver accounts. Notice saver accounts are similar to term deposits because you lock your money away for a certain period. The difference is the money is out of reach until you give the appropriate notice, which may be 30 or 90 days. At present, notice saver accounts offer better interest rates than equivalent term deposits. There are two nice features that make these accounts better than term deposits. One is that you can make deposits at any time, which you can't with regular term deposit accounts.
You're also not faced with having to make reinvestment decisions when the deposit term ends. The disadvantage is that interest rates can change during the period. Kiwibank's Notice Saver account is offering 4.05 per cent for 90 days' notice and Heartland Bank was this week offering 4.10 per cent for 30 days' notice on its Savings Optimiser account. That's very appealing, although do note that Kiwibank has a higher credit rating than Heartland.
Pooled accounts. The BNZ's TotalMoney account is clever. It's a bit like revolving credit because customers can offset their bank balances on numerous accounts against their home loans - reducing the interest they pay. What sets this account apart is they can also pool parents' or children's accounts to maximise savings against the loan. The BNZ says customers had saved a total of $182 million at June this year. Westpac launched a similar account this week called Choices Offset.
First home accounts. SBS Bank's Kiwidream account is designed to help customers save a home deposit and qualify for a discounted home loan rate from the same bank. Customers can't withdraw money willy nilly from Kiwidream. They need to meet a bank consultant to be "assessed" before making any withdrawals. That's a nice way of ensuring they don't blow their savings. The bank also has a quarterly draw in which 20 customers can win $1000 of vouchers that can be redeemed as part of their deposit when they draw down their mortgage. There are also six-monthly rewards for all customers saving into the Kiwidream account.
Seasonal savings accounts. Christmas saver accounts are common with credit unions. If you are the type of person who doesn't have sufficient money available at Christmas/New Year, then this is a good idea. Free withdrawals can only be made in December and January in most cases. Customers don't just use these accounts for Christmas, says Rob Collins, general manager of NZCU Auckland. Some use it for back-to-school expenses or other purposes. Another way to "save" for Christmas is in Christmas clubs such as offered by New World, Pak 'n' Save and The Warehouse. New World, for example, offers bonuses on money saved and The Warehouse offers a 5 per cent discount on goods over and above sale prices.
Loan provider account. This credit union account is a no-brainer for anyone who needs to borrow money to buy a car or take out a personal loan. People who take out credit union loans are required to open a Loan Provider account and deposit a minimum of $5 a week. They can't touch the money until the loan is paid off. It provides the borrower with a lump sum of capital at the end of the loan period and also builds a savings history, which helps with future loan applications. Most credit union loans tend to be cheaper than bank ones, so this is a real winner.
Religious savings. Some readers will like the idea of supporting their church. The Presbyterian, Baptist and Quaker religions have savings schemes as does the Bible Society. None of these offer earth-shattering interest rates. But not everyone's motivation is squeezing the last dollar of interest from their savings.
Ethical savings accounts. There are ethical savings accounts available in New Zealand from Prometheus Ethical Finance and the Quaker Investment Ethical Trust (QIET). QIET is particularly interesting. Savers can choose an interest rate of 0 per cent, 2.25 per cent, 3.5 per cent or 4 per cent. The lower the rate a saver chooses the lower the interest rate QIET can offer on its "social good" loans to individuals and organisations such as Trade Aid.
Cash Pies. Not uncommon, but Cash Pies are tax-efficient savings accounts. Because you pay lower tax than you would in a regular savings account or term deposit, the effective return is higher. The return is best for 33 per cent taxpayers, although 30 per cent taxpayers benefit as well. If the advertised rate for a cash or term Pie is 3 per cent, a 30 per cent tax- payer gets an effective rate of 3.11 per cent and a 33 per cent taxpayer 3.25 per cent. That's extra money for nothing, presuming the Cash Pie you choose is offering a top interest rate anyway.
Bereavement funds. These aren't savings accounts, but are a cost-efficient way to pay for your funeral. Anyone under the age of 60 can join credit union bereavement funds. When another member dies, all members pay up to $4 towards a $4000 payment given to the deceased's beneficiaries.
Overseas remittance accounts. If for whatever reason you need to send money to India, the Bank of India (NZ) has an account that allows four free remittances a month to any bank branch in India. Statistics New Zealand says there were more than 99,000 people who described their origin as India living here in 2006 and the number will have grown significantly since then. It's worth noting as well that another Indian bank, the 100-year-old Bank of Baroda, operates here, as does Korea's largest bank, Kookmin Bank.
Rebates. Not so much an account, but the Co-operative Bank handed back $1 million of its profit to customers this year. Most customers got between $5 and $100. It's certainly better than those profits being shifted to Australia.
School banking. The ASB and First Credit Union offer school banking. It's a great way to encourage kids to save, especially if, like mine, your trips to the bank with the kids aren't regular.
What hasn't been mentioned are some of the innovative things banks have done in recent years. For example, the ASB's Save the Change is clever. It takes the leftover cents from transactions and sweeps them into a savings account where they mount up. I also like the ASB's mobile app, which allows customers to pay others via mobile, email, Facebook or even to a Trade Me seller without knowing their bank account number.
The BNZ has another innovation called YouMoney that allows young people to have up to 20 accounts at the touch of a button. They can name the accounts and upload a picture, which I'm told encourages saving. And the same bank allows customers to convert Fly Buys into KiwiSaver savings.
The ANZ's Money Manager personal finance management tool is interesting because it allows you to view accounts from other banks in your ANZ dashboard.
Kiwibank, Westpac and the Bank of Baroda offer sweep facilities. This allows customers to sweep money to or from an account automatically when the balance reaches a pre-set level. That way you're not leaving money in a low-interest account unnecessarily.
Look carefully at these services before choosing one. They sometimes come with fees.
Salary splitters such as Westpac's Payline Split are great for budgeting. The salary splitting approach is also common with credit unions, says Collins.
As your pay comes into the institution it is automatically split into different accounts. It's common to have the rent or mortgage go to one account, bill payments to another, savings to a third and spending to a fourth.