These wooden toys are as simple to make as they are to play with, writes Greig Morgan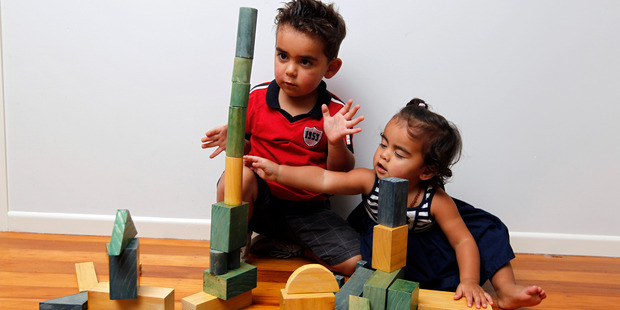 Even in the 21st century, little children like their toys simple and, with younger kids, the simpler the toy the better, which means nothing beats a box of blocks. By cutting up a selection of different-shaped pieces of wood, you can create a variety of building blocks that will get creative minds working and keep the kids busy for hours. Just ensure you make enough, so there are plenty to go around.

Step 1 - Using a builder's square as a guide, measure and mark out triangles or straight lines on your timber (or trace around a jar to give circles or half rounds) in a series of different lengths, shapes and sizes.
Step 2 - Using a mitre saw or handsaw, cut along the waste side of your pencil lines for your straight cuts. Use a jigsaw for any curves.
Step 3 - Remove any jigsaw lines and all sharp edges with 80-grit sandpaper, and finish off with 120-grit sandpaper.
Step 4 - Finish by painting the blocks with a variety of stains to show the wood grain, or paint them a range of different colours.

Materials
All timber untreated
• Pine 45x20mm
• Pine 70x20mm
• Pine 70x50mm
• 45mm dowel
• 80g and 120g
• sandpaper
• A variety of water-based stains or paints in various colours (non-toxic)
Tools
• Sharp hand saw/mitre saw
• Jigsaw
• Tape measure
• Pencil
• Builder's square
• Paint brush
Tip
Make sure you don't make any of your blocks too small, or your littlies could be tempted to put them in their mouths.