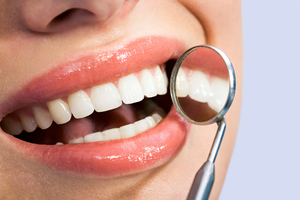 New rules to control the use of teeth whitening products don't go far enough, and un-registered practitioners will still be able to apply the harmful chemicals, the New Zealand Dental Council says.
Under the new regulations, announced by the Environmental Protection Authority today, products containing more than 12 percent hydrogen peroxide will be available only from a dentist, or an oral health practitioner working under the supervision of a dentist.
Products which contain between seven and 12 per cent hydrogen peroxide will be available only from a dentist, a registered oral health practitioner, or a non-registered practitioner working under the supervision of a dentist.
New Zealand Dental Council chairman Mark Goodhew said what this "supervision'' involved was not clear.
"Most dentists are in a surgery somewhere. They don't stay in beauticians' parlours or in shopping malls to supervise the application of bleach or to provide an examination of people before they undergo bleaching,'' he said.
"Untrained people will be able to apply product which contains more than 12 per cent hydrogen peroxide to the public's teeth. They don't need to be registered and they only need minimal training.''
Teeth whitening products could cause severe damage to the teeth and gums, and result in long-term problems, he said.
"They're dangerous oxidising agents and they can cause soft tissue burns. They can cause damage to the nerves of teeth and if you're unfortunate enough to have any of that stuff drop into your eyes then you can get some significant issues with your eyes.
"There are also dangers around cross infection _ you can pick up some fairly significant viral illnesses through things like unwashed hands.''
The media's obsession with showing images of celebrities with perfect pearly whites meant teeth whitening was now big business in New Zealand, Mr Goodhew said.
"I don't think people are aware of some of the downsides of those products, and I think it's pretty unrealistic for anyone to think they're going to look like George Clooney as a result.''
The authority said all tooth whitening products containing hydrogen peroxide would now have to carry a series of safety warnings, including a statement saying the product is not recommended for children younger than 16.
Under the new regulations, there is also a requirement for other oral hygiene products containing hydrogen peroxide to carry a statement telling people to stop using them if they cause irritation.
- APNZ