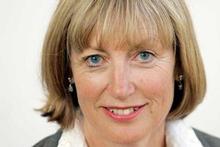 Do we really need cameras in court? The trial of Clayton Weatherston raised important issues, the first being whether we are better informed by seeing a defendant like Weatherston preening and posing on our television screens each evening.
It's all so one-sided - Elliott can no longer give her version of events.
I changed channels at first sign of this repetition, just as weeks earlier I tired of Joe Karam's dressage.
There is a difference between news and voyeurism, but these days networks no longer consider the intelligence of viewers, they just focus on out-rating their rivals.
Second, since when have we excused shockingly bad behaviour as a type of psychiatric syndrome? Apparently since the 1980s, when narcissistic personality disorder first officially appeared in medical texts.
Before then I guess one was simply described as full of oneself. Not that Weatherston had any reason to be.
Economists are notoriously devoid of wisdom, but he thought he was so clever he could outsmart an entire courtroom.
Shocking behaviour remains just that, despite what expert witnesses might testify. The tragedy of modern times is we're raising an entire generation whose bad deeds are excused as some new "syndrome" that is not their fault, poor babies.
Weatherston's parents say their son tells the truth. What parent says that, in all honesty? Murdered daughters can't tell lies.
Next point: Judith Ablett-Kerr deserves praise, not criticism, for being a barrister prepared to represent (I choose that word over "defend") those whom others shrink away from.
Yet she has taken a drubbing in the media, particularly and peculiarly because she is a woman and the victim in this case was a woman.
As repulsive a creature as Weatherston might be, he was still entitled to representation.
Having accepted the case, it is Ablett-Kerr's professional duty to fight as hard as she can for the defendant.
While the defence of provocation is available, she must run the best argument possible. She does not make the law. It would be grossly unethical of Ablett-Kerr to soft-pedal because of her gender. None of us knows how she feels personally; there is no room in the court for her emotions.
It is not her job to judge. However, I hope Weatherston goes to jail for a long and hard time. To stab and cut another human being 216 times is bad enough, but to then giggle and boast in court and claim she asked for it is gut-churning.
Which leads to my final point, the defence of provocation and whether we should get rid of it because, some say, it was misapplied in this case.
But I think we must be careful what we wish for.
The self-restraint of parents never fails to amaze me. We don't know what we would do in the circumstances.
This is no criticism of Mrs Elliott's stoicism, but if I heard someone stabbing one of my daughters on the other side of a locked door, I hope I would react swiftly.
Proficient with firearms, I would fire through the door lock. Finding my daughter dead inside, I would shoot and kill the bastard.
I would re-load and shoot again to make sure he was dead - probably not 216 times.
I would call the police, I'd be arrested and charged with murder, and I'd throw myself on the mercy of the court.
Should this crime be treated on an equivalent basis as the crime committed by Clayton Weatherston? Is it comparable as that committed by him, or other crimes committed by, say, Paul Dally (the killer of Karla Cardno) or Jules Mikus (the killer of Teresa Cormack)?
And what about when it comes to sentencing - should there be any mitigating circumstances taken into account by the judge?
Chuck out provocation as a defence and parents trying in vain to defend their children will simply be lumped in with every cold-blooded, ruthless murderer of children.
By Deborah Coddington

Email

Deborah