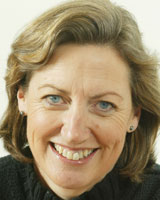 Dear Winston. I'm writing from St Andrew's, Scotland, overlooking the Old Course's famous Road Hole, and I see, via the internet, you're accusing the New Zealand media of "running a giant protection racket". I'm surprised this hasn't made international headlines as the British media would love to know how. Nonetheless, you have raised some pertinent questions, like, what rates are we paid, who funds our overseas junkets, and why isn't there more inter-media criticism about the "mis-reporting of politicians"? So let me be among the first to begin.
Pay rates? Today, some 35 years after I trained, I'm paid very well, but confidentiality in my contracts prevents my revealing the exact amounts. I am paid a premium to write exclusively for just two publications and I can tell you last year, before I gave up radio and television commentary, I earned roughly the same as a backbench MP.
Nonetheless, journalists don't get rich in New Zealand, hence the generally sloppy dress standards and propensity to attend anything with free booze or food. You can spot the journos by their bad haircuts and dreadful shoes; it's all part of identifying with the working classes.
Television and radio reporters are overpaid, but they're stars, regularly smiling at us from gossip pages, with women's mags queuing up for personal tell-alls. They dress differently from us scribblers, favouring bowties, loud-striped suits, and kitten heels.
As I said, Winston, I'm writing from a plush hotel overlooking the world's most famous golf course. My last three columns were filed from overseas, written during the luxury of this gourmet, five-star five-week sojourn through Chicago, Scotland and England. I shall also write two articles for North & South. I confess I have not paid for this. My husband does all the check-in, check-out, may we have the bill please waiter? My financial contributions stretch to purchasing chewing gum, mineral water and postcards home. Thanks to his 40-year career of hard work, long hours upstanding, and intellectual excellence, I no longer need take those dreadful junkets editors send their staff away on as a kind of ersatz pay rise.
However, my being privately funded doesn't guarantee good press for the legal profession or judiciary, much to my husband's amusement.
Should journalists criticise each other more often? Sure, the press gallery hunts as a pack - shoal fish David Lange called them, but like mongrel dogs, they'll turn on strays or loners. A TV3 reporter had to lie down with a nosebleed when Lindsay Perigo went to the gallery. Barry Soper went ballistic on radio when this paper announced I'd go from MP to the gallery - I wrote at the time he carried on like an old tart at afternoon tea when someone pinched her scone. They still scare the bejesus out of me, that's why, Winston, you'll rarely spot me up there looking down into the debating chamber.
Drinking with them is for you Winston, not me, after Richard Prebble and I took them out for dinner in 2005 and my husband had to rescue me from a Wellington bar, only to have me be sick inside his beautiful new Alfa Romeo. I'll never accept liquor in little glasses from Mark Sainsbury again.
Mistakes? I've been wrong numerous times, and written stuff I cringe to recall. I knighted Colin Meads. I muddled the Prime Minister's department and office. I was spanked by the Press Council, and tonight I'm told this Supreme Court of our craft is considering more complaints against me.
The thing is, Winston, I don't think you're listening hard or reading widely. I'm regularly bagged on National Radio's Mediawatch programme. In turn, I've attacked Morning Report. Go into the freelance journalists' blogsite and read the comments. I can't access it, but a friend says the attacks on me are vicious and deeply personal. Then again, this isn't journalism. As ex-Vanity Fair editor Tina Brown wrote last week, blogging is "just noise". These people probably want my job, or think they could do it better. Any successful career means inevitable casualties and enemies - usually people you've never met.
Yes Winston, journos eat, drink and travel together. They date and marry each other. But run a protection racket? You flatterer! They couldn't run a sweepstake on flies crawling up the wall.
But I'm teaching my grandmother to suck eggs (if you'll excuse the dreadful expression). You wily tusker, you know the media is dreadfully self-indulgent.
Why else did you insert that attack on them in your speech to the Samoan Parliament? It would never have been reported otherwise.
Muldoon once said Winston Peters knows exactly when to grin. Understatement. Winston, I can hear you roaring with laughter from the other side of the world.
By Deborah Coddington

Email

Deborah