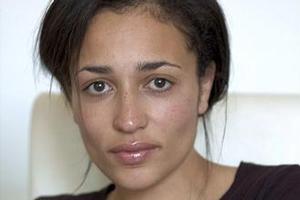 This collection of essays came together by chance. Zadie Smith had been commissioned to write some magazine articles, so she added a few film reviews, a travel article or three, some memoirs - and lo, a book.
A book from someone who reads with eyes stretched, listens with ears twitching, debates with hands flapping. Grouped under Reading, Being, Seeing, Feeling, Remembering, these 17 pieces pulse with passion.
No dry academic discourse here; sensuous and sensual experiences instead.
Smith swallows, grabs, chews, fingers. Reading in particular is a full-on act, outlined most impressively in her discussion of Middlemarch and the transforming power of love, plus her chatty, charitable analysis of "the small, mild oeuvre" of E.M. Forster, epitome of the middle way and the middle-brow, "a peculiarly English aesthetic category".
She weighs different images of the reader: someone who worships at the shrine of genius (Nabokov); someone who has every right to reshape the text (Barthes).
She teases out the knotted threads of American writer David Foster Wallace.
There is quirky, hands-on coverage of writing a novel - "my novels" - with a division into the Macro Planners, compulsive planners and note-takers, and the Micro Managers, who start with the first sentence and finish with the last, editing meticulously en route.
"There's wallpaper in the hall, even if the stairs lead nowhere." True. And a tad cute. Film reviews see her paying pacy, perceptive tribute to Hepburn and Garbo. "Garbo marked the passage from awe to charm, from concept to substance."
She spends a weekend at the Oscars, heading there with a red dress "that misunderstands Hollywood", finding the whole thing predictably self-referential.
She can write with bravura confidence and be disarmingly demotic. She scatters names with much enthusiasm and hardly any affectation. She's wonderfully quotable: "To write critically in English is to aspire to neutrality";
"The perfect state of mind to edit your novel is two years after it's published, 10 minutes before you go on stage at a literary festival." Most immediately affecting are three pieces about her father: his D-Day horrors; his dwindling last years; his inability to talk to his daughter.
Least engaging are some of the travel pieces: "One Week in Liberia", her narrative of an Oxfam-sponsored visit, manages to say virtually nothing about Liberians.
Verbal and physical grace, versatility, fluidity: Zadie Smith values them all. In this exuberant, empathetic collection, she displays them all as well.
Changing My Mind
by Zadie Smith (Hamish Hamilton $50)
Reviewed by David Hill
David Hill is a Taranaki writer.