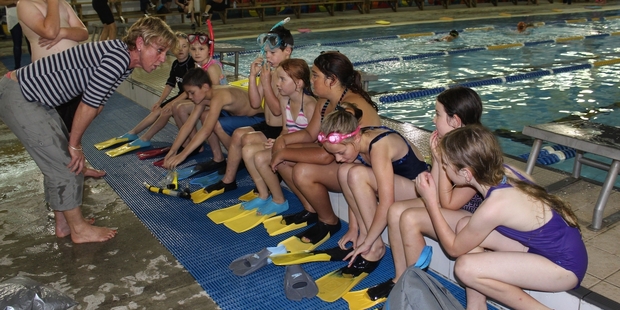 At Ruahine School water safety, skills and confidence are high on the list for pupils and staff.
And with its own indoor, heated pool, the country school is able to offer pupils plenty of confidence-boosting swimming lessons.
Teacher Jo Brown said: "We've just spent $19,000 on resurfacing our pool which is salt-chlorinated and heated, one of the few school swimming pools left these days.
"Our community really values the part our school plays in our pupil's well-being, with our PFK (Parents for Kids) committee raising $10,000 to help with the resurfacing of the pool."
Pupils also take part in the swim to survive programme, with a model developed to specifically fit the children, Mrs Brown said.
"We run the programme in conjunction with Annette Lilo at AMP Wai Splash in Dannevirke.
Fiona Hurley, the school swim adviser for Swimming New Zealand in the Hawke's Bay, liked our model so much she has come on board as well.
"The kids love the programme, it links into the swimming in our own school pool and develops confidence."
"We're surrounded by water, so if kids have a fear of water they're excluded from so much," Mrs Brown said. "I believe in building confidence around the water because it not only saves lives, our kids then try more new things."
This year children at Ruahine School took part in the swim to survive programme at Wai Splash, with many who'd taken part last year showing a big lift in confidence and skills.
"With children aged from 7 to 13 years, there's always something new to learn and this year it has been swimming with snorkels and face masks," Mrs Brown said. "Learning breath control and relaxation is so important because for many kids who haven't snorkled, there can be a phobia about wearing a mask under water."
Ruahine School pupils who took part in the swim to survive programme last year were also taken to surf education at Waimarama Beach.
"They just love it and their confidence grows. I think every child in New Zealand should be able to learn to swim to survive."
For more articles from this region, go to Hawkes Bay Today