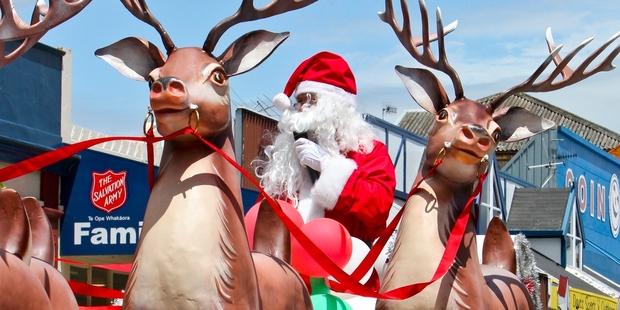 The Mayor of Tararua, Roly Ellis, says this year's Dannevirke Christmas Parade was the best he's ever seen.
"But I was disappointed to see a protest float in the lineup. It was not the place for the anti oil drilling brigade to be making a statement.
"People were commenting, many were incensed and felt the protesters had hijacked the parade to get their message across. Christmas is a time of celebration and the parade is for children and families."
Mr Ellis says despite the discordant note struck by the protest float, the annual parade was the best supported yet.
"There were more floats from all sorts of businesses, community organisations and schools. I stood on the main street and all around me people were saying it was fantastic. A lot of hard work had gone in and it was good to see a full complement of players in both the brass band and the Highland band.
"It's a great attraction and it brought a huge crowd to town. I hope the retailers benefited from the busy day it created and I have to thank the community board and the Dannevirke Lions for all the hard work they put in. Next Saturday is the Pahiatua Christmas Parade, then on the 14th Woodville holds its Christmas Parade. I hope to be at each of them - it's a busy time of year."
For more articles from this region, go to Hawkes Bay Today