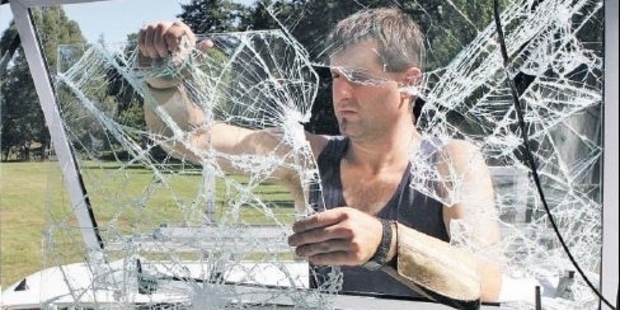 A palm print has led to an arrest for the attempted burglary at Totara College in March.
School principal Debbie Max said she was unsure of the details of the arrest, but understood it had taken place in New Plymouth.
Although the culprits left empty handed in March, school management had to find $600 to repair the damage and the break-in attempt left Miss Max reeling.
"It was pretty scary for us at the time," Miss Max said. "I'd just arrived at Palmerston North airport after a flight from Nelson when I had a phone call to tell me of the attempted break-in and the damage which had been done."
But that wasn't all Miss Max had to deal with that day.
While she was in the air her father in Nelson had a fall and was hospitalised. "It wasn't a good day," she said.
The attempted break-in occurred in the high school area with two panes of toughened glass smashed by someone using a wooden stake.
"The culprits had pulled a picnic table over to the window and reached up and smashed the glass, but they didn't get into the building," Miss Max said. "I think they were scared off."
Miss Max said there had been a lot of mess to clean up.
Dannevirke Police were unable to give any details of the arrest.
For more articles from this region, go to Hawkes Bay Today