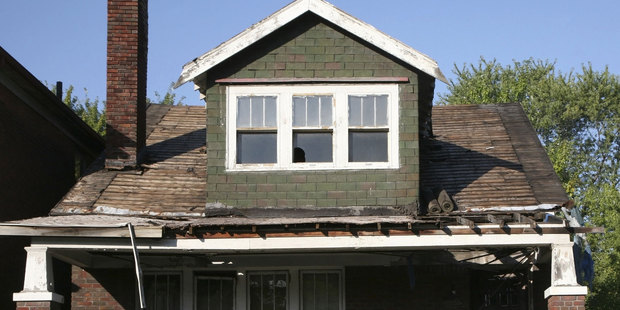 I am an optimist when it comes to investing, trading and general risk taking, but one who is well grounded in an understanding of risk and returns - in particular, the fact that there is no guarantee of profit in any scenario.
I despise scaremongers so I don't wish to do that but rather provide some sage advice to the many people who look for guarantees where in fact they do not and cannot exist. So, let me make this very clear - where our money is involved, nothing is guaranteed!
No, not even the 'safe investment' suggested by the highly recommended financial planner or trusted family friend - there are so many examples of such investments going wrong in New Zealand in recent years that I don't even need to list examples.
If you are a trader who held their money with MF Global then forget the risk of open positions, you are still waiting for most of your money back from when they collapsed taking your money with them! Business returns are never guaranteed and the biggest businesses in the world have ups and downs, not to mention significant bankruptcies when things go terribly wrong.
And no matter how much many readers will undoubtedly want to disagree with me, your family home is not guaranteed to sell for more than you bought it for either. Take a look at Detroit where homes previously selling for millions have sold for $1000 or less in recent times. You read that correctly, many houses in Detroit have been abandoned because it's no longer worthwhile paying the rates which are often significantly more than the house values. And that's in the previously 4th biggest city in America at its peak with a population bigger than Auckland. This is what happens when an industry such as automobiles which seemed destined for continued success, suddenly comes across hard times.
Unforeseen events can and do happen. Even banks collapse - check out this list of US bank failures over $1 billion and that is just one country. I am sure there are numerous safe-money-under-the-mattress stories that ended in tears when the owner came home to find the money no longer there due to theft, fire or whatever other reason they did not foresee.
Imagine you are the seller of a business and the buyer asks you to guarantee that the business will turn a profit for them. How could you guarantee that? It is them who will be running the business and not you. This might sound even more ludicrous but imagine selling a house and the buyer asked you to guarantee that it will rent for a certain value or sell for a profit in the future. You can't do it right? I teach people to trade the markets and potential clients often ask us to guarantee their success. We cannot, we will not and we are very open about it. We can guarantee to do our damnedest to help people do as well as they can, but it's them placing the trades, them putting in the effort to learn, not us. We can guarantee satisfaction, we can't guarantee results. No one can.
But of course some will still promote such guarantees and those are usually the kinds of opportunities you should run a mile from! We often see old prospective clients return to us and say "damn I should have listed to you guys, I went with the company who promised me 15 per cent per month returns and now I realise that I made a big mistake".
No doubt this has scared a few people off trading and investing already. That's hopefully a good thing! Some will be digging holes in their garden already to shift that money from under the mattress. People that still want guaranteed returns need look elsewhere because they simply won't find them in financial markets. So some of you might ask, I thought this Nick McDonald character was here to teach people about the markets and attract them to it, not scare them away? That is both correct and incorrect. I do want to attract people to the markets, especially in a place like New Zealand where it's still a relatively new activity and I believe is good for our country and economy and for the individual. But I also want to scare off the people who are doomed from the outset and destined to lose money due to a lack of education and unrealistic expectations of guaranteed returns.
There are risks involved for those who wish to reap the rewards. By first understanding that not a single thing is guaranteed, knowing the risks no matter how large or small they may be and finally making a plan to eliminate risk where possible and reduce it where not, people will have set out on the right path. Nothing is guaranteed from here on in, but at least you know that and are still excited by the prospect. Welcome to the exciting world of calculated risk taking!
Nick McDonald is a New Zealander teaching everyday people how to trade the worlds markets via his company Trade With Precision.