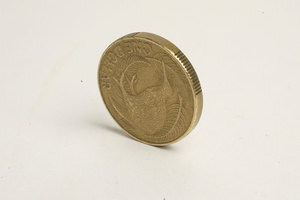 The New Zealand dollar extended its decline in local trading yesterday, falling as investors rethought their expectations for US interest rates after minutes from the Fed's last monetary policy review showed some members want to stop printing money as early as this year. The kiwi fell to US82.32c at 5pm from US82.89c at 8am and US83.21c on Thursday.
Investors sold off equities around the globe after minutes of the Fed's open market committee showed the pressures to stop printing money, which would likely push up US interest rates.
The New Zealand dollar fell to 72.24 from 72.58 on Thursday and declined to A78.90c from A79.36c.
It decreased to €63.19c from €63.33c, and was little changed at 51.23p from 51.28p on Thursday.