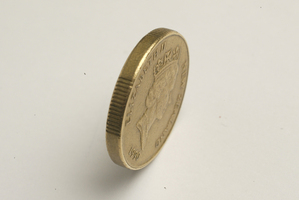 The New Zealand dollar fell after business confidence in the US expanded at the slowest pace since 2009, weighing on equities and data showed Spain slipped back into a recession.
The New Zealand dollar fell to 81.76 US cents at 8am from 82.20 cents at 5pm yesterday. The trade weighted index decreased to 72.42 from 72.77.
The Standard & Poor's 500 Index declined 0.6 per cent after the Supply Management-Chicago business barometer fell to 56.2 in April from 62.2 a month earlier. That is lower than the most pessimistic forecast in a Bloomberg survey and helped sap investors' appetite for growth assets including currencies of commodity exporters such as New Zealand.
"The New Zealand dollar has been amongst the weakest performing currencies overnight," said Mike Jones, market strategists at Bank of New Zealand. "A mild deterioration in risk appetite saw the US dollar and Japanese yen outperform at the expense of the commodity currencies."
"There has been quite a bit of event risk in the market," Jones said.
In Europe, Investors have little reason to believe the debt crisis is improving after Spain's economy contracted 0.3 per cent in the first three months of 2012, the same as the last quarter, according to Madrid's National Statistics Institute.
The Spanish government has been unable to convince investors it can narrow its budget deficit in an economy grappling with about 25 per cent unemployment.
On Thursday, Spain will auction three- and five-year notes after borrowing costs jumped at a bill sale last week and European Central bank president Mario Draghi will speak to reporters on after the bank's policy meeting. France and Greece are also gearing up for elections this weekend.
In Australia, New Zealand's biggest export partner, the Reserve Bank is expected to announce it will cut its 4.25 per cent target cash rate today. This will lower the gap with New Zealand's 2.5 per cent official cash rate. Traders are pricing in 105 basis points of cuts over the next 12 months, according to the Overnight Index Swap curve.
"The cut is already priced into the market - much will depend on the tone of the statement," Jones said. "The overall bias is for the kiwi/Aussie to rise on the day."
Australia's central bank kept the cash rate unchanged at 4.25 per cent earlier this month, saying it wanted more time to assess the pace of inflation before contemplating further easing in monetary policy. Figures out last week showed inflation was just 0.1 per cent last quarter.
Markets in China and Japan will reopen today after bank holidays. China, which is New Zealand's second-largest export market, will release its official performance manufacturing index reading on Tuesday. In February, the gauge rose to 53.1 from 51.0 from February.
New Zealand's quarterly employment survey and labour cost index for the March quarter is set for release by Statistics New Zealand this morning.
The New Zealand dollar fell to 78.44 Australian cents from 78.61 cents yesterday at 5pm. The kiwi declined to 61.78 euro cents from 62.01 and 50.36 British pence from 50.47 pence. It dropped to 65.27 yen from 65.87 yen.