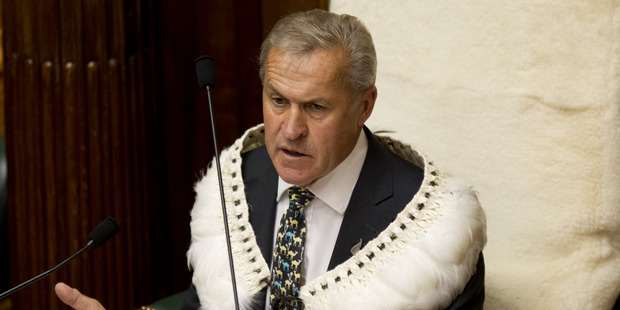 A large powhiri at Parliament to welcome 250 speakers and officials from around the world went off without a hitch this morning, except for one small break in protocol.
Speaker of the House David Carter is hosting the Conference of Speakers and Presiding Officers, which includes delegates from more than 60 Commonwealth countries.
Despite attempts to follow Maori kawa (protocols) at the powhiri on Parliament's forecourt by not allowing women to sit directly in front of the paepae, a senior Australian politician was accidentally placed in the front row.
The issue is in the spotlight after Mr Carter called for a review of the protocols and said they needed to be modernised.
Conference organisers planned to have only men in front of the paepae, and a separate row alongside them in which women could sit.
However, Australian Speaker of the House of Representatives Bronwyn Bishop was placed in the men's row.
She was not moved from her position.
Last year, Labour MPs Annette King and Maryan Street were asked to move after sitting at the front during a powhiri at Youth Parliament.
This incident prompted Mr Carter to seek a review in consultation with the Wellington iwi Te Atiawa, which helped develop the kawa 15 years ago.
Te Atiawa does not want the cultural practice to be changed, nor does Maori Party co-leader Tariana Turia.