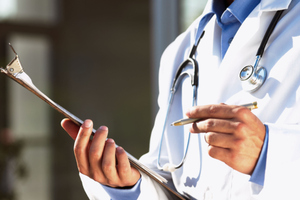 A doctor has been charged with professional misconduct, suspended for four months and ordered to pay costs of more than $30,000 following an affair with a former patient.
The married female doctor - whose name is suppressed - was charged with professional misconduct by the Health Practitioners Professional Conduct Committee after she entered a sexual relationship with a former patient between February and April 2012.
At a concert they attended together, Mr A commented Dr N had not taken off her wedding ring and asked her to remove it.
Dr N reassured Mr A, telling him she had always been open with him about her situation. They then discussed the future of their relationship.
The next month Mr A told medical staff he had met a married woman whom he communicated with by letter, email and ``through music''.
On discovering his admission, Dr N made a voluntary notification to the Medical Council.
Dr N's annual practising certificate expired on November 30, 2012 and she did not apply for a renewal. She is now deemed to be non-practising.
The tribunal upheld the charge of professional misconduct and suspended Dr N for four months.
Prior to resumption of practice, a psychological report of Dr N would need to be carried out to the satisfaction of the Medical Council, the decision stated.
Dr N was also ordered to pay $26,700 for the conduct committee's costs and disbursements and $8100 for the tribunal's.
- APNZ