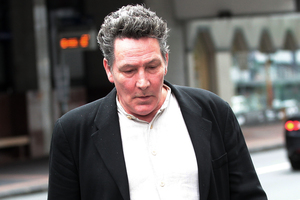 Hello Sailor frontman Graham Brazier has been sentenced to intensive supervision and community work for assaulting his former and current partners.
In September the 60-year-old admitted to twice assaulting his former fiancee.
Brazier had previously denied attacking ex-girlfriend Toni Aitcheson at his address in Auckland in August 2009, and again in July 2010.
However he pleaded guilty to one charge of assaulting a female and another of common assault.
In the Auckland District Court this afternoon Judge Grant Fraser sentenced Brazier to 100 hours community work and intensive supervision for 18 months.