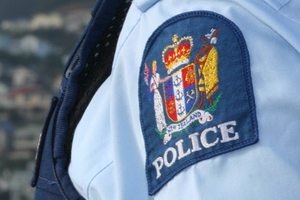 A man who kidnapped a woman and held her captive in a Hamilton shed has been jailed for nearly three years.
John Martin, of no fixed abode, appeared at the High Court at Hamilton today where he was sentenced to two years and nine months in prison having admitted to a charge of kidnapping earlier this year.
The court heard how early in the morning of April 10 last year, the 20-year-old drove to his victim's South Auckland house with some associates.
The group kidnapped her and held her captive and hogtied in a Hamilton shed.
The woman escaped after freeing herself and jumped a fence to a neighbour's house with bruising and abrasions to her neck, wrists and ankles.
Justice Murray Gilbert said Martin's victim was slight and vulnerable and had been detained by multiple offenders, blindfolded and bound and had a knife held to her throat.
He said one of Martin's co-offenders had been sentenced to 18 months in prison but was "significantly less culpable" than he was.
"You collected the victim from her address, drove her to Hamilton, threatened her and held a knife to her neck," he said.
Justice Gilbert considered Martin's age at the time of the offending and said he was acting under the direction of another, who wanted the victim to pay a ransom of $30,000 with $10,000 of the sum to go to Martin for his role.
But he said Martin, who moved with his mother to New Zealand in 2007 from Syria after his father had settled here as a political refugee, had been influenced negatively by his peers.
He said despite Martin's early guilty plea he did not consider he was "genuinely remorseful".
"The pre-sentence report suggests that you have attempted to downplay your culpability."
Martin also faced a charge of raping the complainant but in August was found not guilty after the defence said he and the woman were in a relationship and the sex happened before she was kidnapped and it was consensual.
Three others, whose names are suppressed, are also charged with kidnapping. They will stand trial next year.