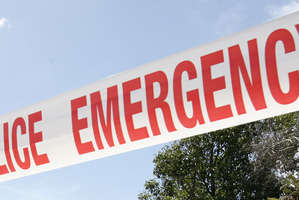 Police hunting the fluoro-vested intruder who raped a young mother in her Sockburn flat last week are speaking to ex prison inmates and known sex offenders.
The woman, in her 20s, was at home with her seven-month-old baby last Tuesday morning when the man knocked on the door and duped his way into her Middlepark Rd flat saying he was inspecting storm damage in the area.
Detective Senior Sergeant Darryl Sweeney told The Star the week-long investigation involving a "core team" of 10 was working all shifts, with extra staff assigned daily to general inquiries.
"The investigation team are reviewing a range of possible suspects including prison releases, those on parole and known sex offenders," he said.
"We are continuing to speak to persons of interest and eliminate them from the investigation."
Detective Senior Sergeant Sweeney said police were grateful for information still coming in from members of the public throughout the city.
"This information is very useful, and the investigation team is working through these contacts and speaking to those who have called," he said.
Police were working through "numerous sightings" of men similar to a description of the offender, some of which were genuine contractors who had been eliminated from inquiries.
The man is described as Maori or Polynesian, aged in his late 40s, tall and of stocky build. He has a large nose with red markings, a slightly bushy moustache and dark mop-like hair almost to his eyebrows and covering his ears. He is believed to be missing one or two teeth from one side of his mouth.
Detective Senior Sergeant Sweeney said police yesterday were door-knocking and talking to business people in Sockburn.
"The investigation is now into a stage where we are assessing information from multiple sources and interviewing potential witnesses to suspicious activity in the area in recent months," he said.
Police had obtained CCTV footage from a number of commercial sites, which was being viewed and assessed.
Victim Support and police were in "constant contact" with the young woman.