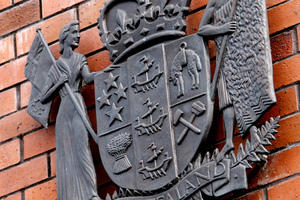 A businessman at the centre of a citizen's arrest case has been found guilty of kidnapping but cleared of assault.
Dave Clemence of Kaiapoi-based family firm Clemence Drilling has been found guilty on two counts of kidnapping but not guilty on six count of assaulting two thieves caught siphoning diesel from his yard.
A jury in Christchurch District Court took more than 12 hours to come to their unanimous decision this afternoon.
Judge Gary MacAskill remanded Clemence on bail to sentencing on December 4.
He called for pre-sentence reports, including community detention and home detention reports but stressed to an unemotional Clemence in the dock that it was no indication of what his sentence will be.
Clemence took Matthew Darryl Pender-McLean and Carl Clark to the local police station after catching them stealing fuel from one of his rigs.
The two complainants told a jury during a week-long trial at Christchurch District Court that they were jumped by up to 10 "unknown Polynesian males" and bashed before Clemence showed up.
They claimed Clemence assaulted them again, before being the one responsible for tying them up, putting blindfolds on them and kidnapping them, taking them to a nearby river and throwing them in, before taking them to a police station.
Clemence denied using excessive force and ever taking them to a river on the night of April 7, 2011.
Pender-McLean and Clark have already pleaded guilty and been convicted for theft from the yard.
Judge MacAskill thanked the jury for their work, saying, "This was not an easy case."
Outside court, Clemence said he accepted the verdict and now wanted to move on with his life.
- APNZ