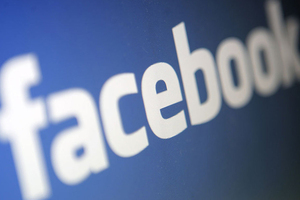 A man who lured young women for sex by posing on Facebook as a photographer has been imprisoned for six years.
Alejandro Gonzalez Mendez, 37, was today sentenced at the Wellington District Court for charges relating to sexual connection with a young person, committing an indecent act with a young person, sexual grooming and supplying cannabis.
The charges stem from an 18-month period beginning in April 2010, in which used a variety of techniques to instigate meetings with 10 victims aged between 12 and 15.
During sentencing, Judge Bruce Davidson said Gonzalez Mendez's offending had been extensive and premeditated, and had involved the "use of various tricks and chicanery".
Gonzalez Mendez had also used fictitious names and fictitious online identities on Facebook to reach victims, he said.
And while he had earlier pleaded guilty to the charges, Judge Davidson noted Gonzalez Mendez had tried to minimise the nature of his offending when dealing with his parole officer.
"You attempted to portray yourself as being controlled by the principal complainant. You said that you provided alcohol to the complainant so that you could monitor their alcohol use," Judge Davidson said.
"You said that one of the complainants you believed was lesbian and you tried to find a female partner for her.
"You said that you filmed some of the encounters so that you could use that to blackmail the principal complainant into severing the relationship."
They showed Gonzalez Mendez had no true understanding of the seriousness of his offending, judge Davidson said.
Gonzalez Mendez, who came from Costa Rica 13 years ago will be deported once his sentence is finished.
His two children, aged 10 and 7, have not seen him since he was remanded in custody last November and Judge Davidson said it was likely they may never see him again.
Some of his victims watched the sentencing from the public gallery. They were supported by family members.
- APNZ