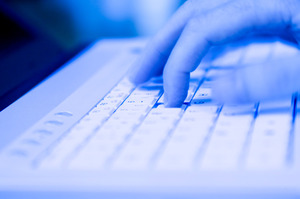 Senior Constable Marc Osborn told the 33 women in his life that they could trust him because he was a police officer.
Unbeknown to them, he filmed himself having sex with them and showed the footage to younger colleagues, to prove "the old man's still got it".
Osborn, 42, was found guilty this week of filming a private act for sexual gratification, and faces dismissal from the New South Wales force.
He filmed the women, whom he met through online dating sites, with a pinhole camera hidden in an alarm clock - on one occasion even winking at the camera while having sex, prosecutors told Sydney's Downing Street Local Court.
While the father of two was convicted on three counts, professional standards investigators found details of 33 women on his phone.
The court heard that he would meet four of them on any given day, in locations as far apart as Sydney and Newcastle, 120km away. He also sent group texts to some of them.
At Gladesville station, in north-west Sydney, a frequent topic of conversation was: "Have you seen Osborn's latest video?"
One woman, aged 31, told police that she had sex with him in a fully marked police vehicle, and that he visited her so frequently that "even the neighbours were commenting ... that it appeared I had personal security".
She was shocked to discover he had filmed them together, telling investigators that the only mementos Osborn was entitled to have were photographs of her topless, which she had had taken "professionally".
Her lawyer has filed a claim for damages against the NSW force.
Osborn, who covered his face with a large pair of dark sunglasses while entering and leaving court, will be sentenced next month.