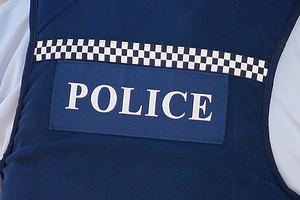 A Dutch tourist who was attacked while he was sleeping with his wife in campervan in Northland scared off his assailants when he wrestled a baseball bat from them and struck one of them in the head.
The Dutch couple was sleeping in their van in Matauri Bay in Northland on Wednesday night when they were awoken by two men attempting to rob them with a baseball bat about 11.30pm.
The tourists struggled with their attackers, during which the husband, aged about 67, wrestled the bat from the attackers and used it to strike one of them in the head.
The men then fled the scene empty-handed.
Police are appealing to the public for help in identifying the two men, one of whom should have a decent bruise or cut on his head.
Travellers with campervans or tents are being urged by police to stay in camping grounds to avoid being targeted by thieves.
Anyone with information about the attack should contact Constable Gary Lowe at the Kerikeri Police on (09) 407 9211 or call Crimestoppers anonymously on 0800 555 111.
- nzherald.co.nz