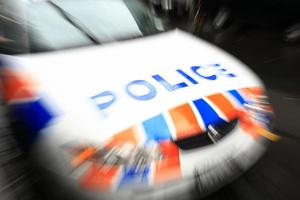 A teenage girl was attacked on the Rotorua Girls' High School grounds while walking home on Saturday night.
The assault happened about 11.30pm on Saturday, after two girls were followed home by a group of teenage boys.
Police said the teenage boys followed the two girls all the way from the central city to the school grounds.
One of the girls spotted some of her friends and stopped to talk with them while the other girl, a 16-year-old, continued home through the school grounds.
The teenage boys followed her on to the school grounds and police said one of the members of the group grabbed hold of her before pulling her into a "secluded area" of the school.
Police said a 17-year-old youth has been arrested for sexual violation charges, while police are talking to others believed to have been involved.
For more articles from this region, go to Rotorua Daily Post