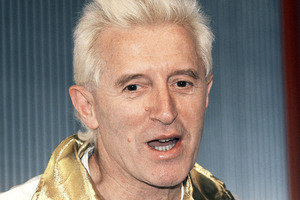 Police received intelligence suggesting that Jimmy Savile was a sex offender 50 years ago but over the following decades missed chance after chance to bring him to justice, a damning report reveals.
Eight forces received at least 13 reports about the sleazy and criminal behaviour of the British television star between 1963 and 2009, a review of the police treatment of him found.
But in each case officers failed to mount competent investigations or link evidence held by different forces, allowing him to continue raping and sexually assaulting victims.
Crucially, Her Majesty's Inspectorate of Constabulary (HMIC) said in the report, police failed to tell adults who were reluctant to testify against the Top of the Pops presenter that there were other complaints against him. Had they done so, the victims might have found the strength to take on Savile in his lifetime, rather than see him adored as a national treasure on his death two years ago.
It added that despite improved data sharing between Britain's police forces, inconsistencies in approach meant the chance of another Savile-like scandal happening again now was a distinct possibility.
The Home Secretary, Theresa May, asked HMIC to find out what forces knew about the BBC star after his unmasking as an opportunistic paedophile by ITV last year.
Although the current Metropolitan Police inquiry suggests Savile had at least 450 victims, HMIC found police had records of just five allegations and two pieces of intelligence against him in his lifetime.
- Independent