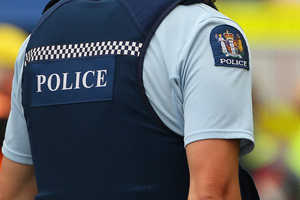 The police have netted a burglar after a sample of his DNA was linked to the scene of a 6-year-old crime.
Jonathan James Costello, 23, was sentenced for the 2007 burglary when he appeared in Wanganui District Court last week.
It occurred some time between 8pm on January 26, 2007 and 2am the following day, when meat and dairy products worth more than $1100 were stolen from the Meadow Fresh depot on Old Station Rd in Ohakune.
The offenders had managed to break into a padlocked chiller, but not without leaving traces of their DNA.
Two spots of blood were identified by police at the crime scene.
Costello's brother, Adam, was convicted of the burglary on June 14, 2007.
But nearly five years later, after Costello was ordered to provide a DNA sample on November 2, 2011, he too was implicated in the coolstore heist.
On March 5 last year, the police searched Costello's home in Ohakune and uncovered, in a garage, cannabis-coated materials for a bucket bong used in smoking drugs, and he was charged for the possession of equipment with intent.
Judge Mike Behrens, said it was clear Costello had not endeared himself to the probation officer who wrote his pre-sentence report.
Costello wanted to be known in Ohakune as a hard man, Judge Behrens noted.
"How you've come to realise that I don't know."
Judge Behrens handed down two months' imprisonment for the offending, although Costello had effectively served the sentence as a remand prisoner since July 2012.
Costello was remanded in custody on several other charges, which are to be heard during a trial involving many people over a number of weeks early next year for alleged offending in the Ohakune area.
Given the delay in the hearing of those charges, Judge Behrens said he was persuaded to grant Costello electronically-monitored bail on a 24-hour curfew.
Costello is also required to help his brother pay $1126 as reparation for the burglary. That was ordered back in 2007, but by mid-2012 the victim had received only $70.
For more articles from this region, go to Wanganui Chronicle