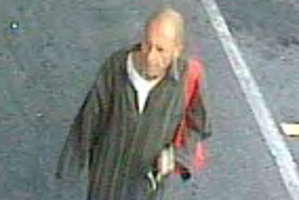 A man accused of brutally bashing and robbing an elderly couple in their Christchurch home has been remanded in custody today.
Douglas James Archer, 59, appeared from custody at Christchurch District Court this morning wearing a black shirt buttoned high, concealing a bandage around his neck.
He had been hunted by police for five days after 72-year-old Arthur Eaton and 80-year-old partner June Geary were attacked in their St Martins home last Friday.
Both were taken to Christchurch Hospital with serious injuries.
Archer, who police said had shaved his head to avoid detection, was found by a uniformed patrol in Linwood Park about noon yesterday.
He reportedly injured himself with a knife in the course of the arrest.
Archer, of Christchurch, was treated at the city's hospital for superficial injuries before being taken into police custody.
Today, he made a brief appearance in the dock facing charges of causing grievous bodily harm to Mr Eaton before robbing him of $1000 in cash, a Pioneer DVD player, and a Honda Accord, and also of causing grievous bodily harm to Mr Eaton's partner, 80-year-old Ms Geary.
Defence counsel Mark Callaghan asked for a two-week remand in custody without plea while he sought information from the police and instructions from his client.
He made no application for bail.
Judge Alistair Garland remanded Archer in custody until March 20.
Meanwhile, police are yet to recover the car that Archer was believed to have been using and are appealing for information or sightings of the vehicle, a white 1996 Honda Accord LXI sedan, registration number UJ7255.
Anyone with information is asked to contact police on 03 3637400 or to provide information anonymously with Crimestoppers on 0800 555 111.
- APNZ