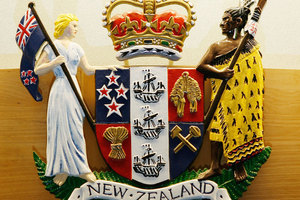 A man accused of putting a pistol against his ex-wife's head and pulling the trigger has pleaded not guilty despite admissions to the police.
Sione Mafi Vaioleti faces a charge of possessing a pistol and attempted murder.
His lawyer Maria Pecotic told the High Court at Auckland today that her client would plead not guilty to the charges.
Justice Timothy Brewer said there was not a lot of "wiggle-room" in the evidence.
"He admits he put a pistol up to his ex-wife's head and pulled the trigger."
Ms Pecotic said Vaioleti had given a statement to police but he was intoxicated at the time.
She said certain parts of the police case would be challenged.
Vaioleti will go on trial in October in the High Court.
Vaioleti's wife underwent surgery to remove the bullet from her skull after the incident at a home in Manukau in June last year.
- APNZ