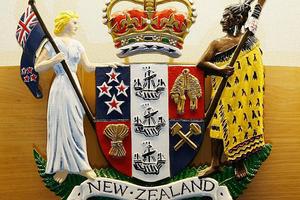 A Napier woman has admitted stabbing her female partner three times with a 15 centimetre boning knife during a domestic argument over their faithfulness.
Candice Wickliffe-Brown, 23, pleaded guilty to a charge of wounding with intent to cause grievous bodily harm before a High Court judge in Hastings this morning.
The charge stems from an altercation at an Onekawa address in which she punched, bottled, bit and stabbed another woman.
The two were drinking at the property together on January 25 last year when the argument broke out. Wickliffe-Brown became enraged and began punching her partner, broke a beer bottle over her head and bit her on the arm before walking into the kitchen and grabbing a boning knife. She stabbed her partner twice in the torso before a third stab wound in the chest fractured the woman's sternum and two ribs, and punctured her lung.
Wickliffe-Brown was remanded on bail for sentencing next month.
For more articles from this region, go to Hawkes Bay Today